Over the past couple of years, Londonderry has had the privilege of developing a relationship with Oxana Draguta, a 2016-2017 Hubert H. Humphrey Fellow at Penn State University. Ms. Draguta currently works with the with the Moldovan Educational Center, ProDidactica, and before that was a senior consultant at the Ministry of Education in the Republic of Moldova.
Ms. Draguta is studying the effects of American schools' educational philosophies on achievement, particularly regarding standardized testing. Her intent is to show that "teaching to the test" is an ineffective paradigm for ensuring genuine learning and achievement. Instead, Ms. Draguta hopes to encourage a more nuanced, holistic approach to educational assessment in Moldova and beyond — one which values the thorough evaluation of skill mastery within the context of personal experience and social and emotional development.
After being introduced to our school by board member, Genevieve Fitzgibbon, Ms. Draguta was interested in learning more about our unique methods of assessing student performance. She visited Londonderry, touring the school and observing some of our classes.
Ms. Draguta also interviewed our director, Ms. Vicki Millard, with the intention of introducing some of the concepts from the Londonderry method of educating the whole child to her colleagues and fellow practitioners in Moldova.  The results of this interview were included in a December, 2017 article authored by Ms. Draguta for a Romanian-language national education journal published by ProDidactica. The journal is distributed to over 800 schools and subscribers throughout Moldova.
Following this, in February of this year, ProDidactica's Paideia Educational Debate Club hosted a webinar for Moldovan educators facilitated by Ms. Draguta. Vicki spoke at the webinar, further explaining our methods and philosophy, and participating in a Q & A session following her presentation. Among the topics covered were Londonderry's unique educational philosophy and approach to the utilization of test scores.
During her interview and the webinar, Vicki explained that, at Londonderry, assessment is conducted via a combination of teacher observation, skill progress checklists, and narratives covering everything from work habits to emotional growth. Although our 7th and 8th graders do receive traditional grades, these are issued in conjunction with narrative assessments and continuing contributions to each student's portfolio of work — a curated history of their educational progress that travels with them from grade to grade.
Vicki also shared the major tenants of our educational philosophy. Of course, "the areas of social, emotional, cognitive, creative, and physical development are all considered important aspects of Londonderry's integrated and enriching school curriculum.  Primary emphasis is given to the development of the child's feelings of self-esteem as the necessary foundation for successful learning and social interaction."
As Vicki told Ms. Draguta, we "hope all children learn out of pleasure and curiosity." Of course, we look forward to continuing to develop our relationship with Ms. Draguta and her colleagues at ProDidactica — and helping to share our unique and successful method of teaching (and assessing) the whole child.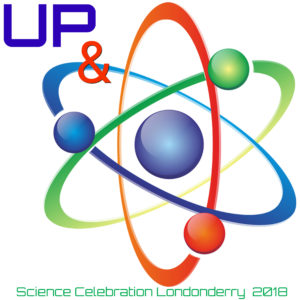 Last week, there was an interview with astronaut and engineer Scott Kelly on NPR's Marketplace. Having retired from his sojourns in space, Mr. Kelly is now exploring something closer to home — scientific awareness and literacy. According to a recent survey, a staggering 38% of those asked felt that science did not impact their lives. A greater number still felt that it was too difficult for most people to comprehend, let alone participate in. Mr. Kelly was shocked by these statistics and is working to promote an appreciation for science, especially among children. As he said, ""we need kids in this country and around the world believing that science can solve the problems that are going to exist in their future." 
So, knowing that we as a society need to uplift scientific learning and curiosity, especially for our youngest members, how awesome is it that the theme of this year's All School Play does just that? Our play, Up and Atom, is a fun and exciting exploration of why science is essential to humanity's stewardship of the earth and to all of our futures. We would love for you to join us, Friday, March 23rd, at 6:45, at the Scottish Rite Theater in Harrisburg.  
https://www.marketplace.org/2018/03/08/tech/scott-kellys-new-mission-earth