Vicki Millard
School Director
I was 22 years old in 1990.  I had just gotten married and graduated with my teaching degree.  Upon graduation, the advisors were telling the education students that each teaching position available had over 500 applicants competing for it! After sending out countless resumes, I received a call from this little private school I had never heard of- Londonderry School.  At the time, the school had a total of 65 students in preschool through sixth grade.  After interviewing with Rhoda Barasch and Rick Stevens, they offered me the job of 1st/2nd grade teacher.  I thought I would teach for a few years and get some experience until I could get a job with a public school.  Needless to say, I had no idea of the turning point  this would be in my life!
I taught 1st/2nd grade for five years and loved it.  I loved the kids, and I fell totally in love with the school, and I knew I was never going anywhere else.  When I went on maternity leave and had my first daughter, Celia, in the spring of 1995, the 5th/6th grade teaching position opened up, and I decided to give it a try.  Within that first year, I knew 5th/6th grade was where I belonged.  I taught 5th/6th grade for 20 more years.  During those years I had my second daughter, Olivia; I earned my M.Ed. ; Londonderry added a 7th/8th grade; we built our own Green building, and we grew to about 200 students and over 35 staff!
I am so honored to now be the Director of Londonderry.  I completely believe in our Philosophy of creating safe, loving environments where students can learn in a fun, engaging way, and where they know they will always be valued and respected.  What I love most about Londonderry is the feeling you have being a part of this community.  It is often described as a family, and it really is my second family!  Being a part of this community gives me something that most people probably don't get from their workplace: unconditional love and support. I also love that I am always learning!  I am so grateful for this place and these people, and it is my goal to keep the heart, the feeling, and the philosophy of Londonderry ever present as we grow and adapt to make sure we are meeting the constantly changing educational, social, and emotional needs of our children and families.
Susan Kempski
Elementary School Administrator / 7th - 8th Grade Teacher
My family first  became part of the Londonderry community in 1997 when my son Grant entered preschool. My daughter Tesia followed in 2000 and my youngest daughter, Annelise, has had the privilege of growing up here.
I have a popsicle stick framed "Mother's Day" gift photo from Annelise–given to me when she was three and new to Holly's class–that sums up why I believe Londonderry offers what children need most in school.  In the photo, Anna is squatting down, leaning slightly forward, looking with wonder at a butterfly resting inches away from her on a Rudbeckia. Her teacher's hand is positioned behind her back, not holding her, but there to catch her in case she tipped backwards as she studied the butterfly. The other children were circled around, close to the teacher in what looked like a little huddle. I believe both as a parent and teacher that this photo represents what the best education should look like: Teachers facilitating and patiently sharing the wonder of discovery with children, encouraging their natural curiosity, neither pushing nor restraining, but wholly supporting the child's learning process.
In 2008, I began teaching at Londonderry in the early childhood program and have taught in the 7th/8th grade class since 2010. I received a B.A. (English) and M.Ed. (Curriculum, Instruction, and Technology in Education) from Temple University and a J.D. from Delaware Law School. In my leisure time I enjoy reading, hunting for antiques, and traveling to beaches with my children and husband Luke.
Jen Pomerantz
Business Manager
Bachelor of Science in Business Administration – Finance,
Certified Public Accountant
I came to Londonderry first for my children, and then for myself.  A good friend told me about Londonderry when my kids were very young, and I was intrigued to hear about the different style of teaching and learning.  We came to visit the school and were immediately struck by the warm family-like atmosphere and supportive community, and we were hooked.   My kids have grown and thrived here over the years with their amazing teachers – teachers who know what my kids are curious about and what makes them unique.
I spent most of my career working in the corporate business world, so when the job opportunity came up at Londonderry, I knew that it was a move that I wanted to make.  I started as the Business Manager at Londonderry in 2014 and it was like coming home – to a place where my kids have grown up, and to a place that I am passionate about helping.  I feel very fortunate to be able to come to work every day and support all of the teachers, staff, parents and children who make Londonderry the amazing place that it is.
Jane Allis
Early Childhood Education Specialist
Though my college degree was not in education, I started soon after graduation in 1973 working at the Carlisle Day Care Center as a teacher – they didn't have all the requirements for early childhood teachers back then! I fell into the job through a friend, but I found I loved the preschool age group.  Their young minds so eager to explore and learn just seemed to suit my own free spirit and sense of wonder.  By the time my own kids came along, I went back to school to get a Master's Degree in Teaching and Curriculum with an emphasis in Early Childhood Administration, so I would have the qualifications to back up the career I was now enamored with.  In the mean time, I taught at a parent co-op preschool in Carlisle and then started the first preschool class at Harrisburg Academy after graduation.  I had chosen Londonderry as the right school for my own two sons as I went to work full-time, so when an opportunity came up to teach there in 1989, I jumped at the chance.  Londonderry's supportive environment offered me the opportunity to grow as a teacher and a leader in many ways. I have mentored so many wonderful teachers and continually worked to develop our preschool and kindergarten curriculum over the years.  I helped us go through the NAEYC Accreditation process in 1992, and Londonderry is the longest accredited early childhood program in the area!  I made it my mission to find us a site for a permanent home for the school and shepherded us through the building process in 2003-2004 as our unofficial project manager.  I was very involved with our local and state professional groups aligned with NAEYC, serving as President of both CAAEYC and Penn AEYC in the 90's.  I have also served for 30+ years on the PA State Board of Private Academic Schools, which creates regulations for and approves licensure for private schools in the Commonwealth.  As I approached retirement age, I moved out of the classroom in 2011 and began to focus part-time on the early childhood administration and grant writing aspects of life at Londonderry.  While I am still involved in those tasks, I am passing the baton on to Jen McGeorge, knowing that young children at Londonderry will continue to be treasured while they live rich and stimulating lives in their preschool and kindergarten classrooms.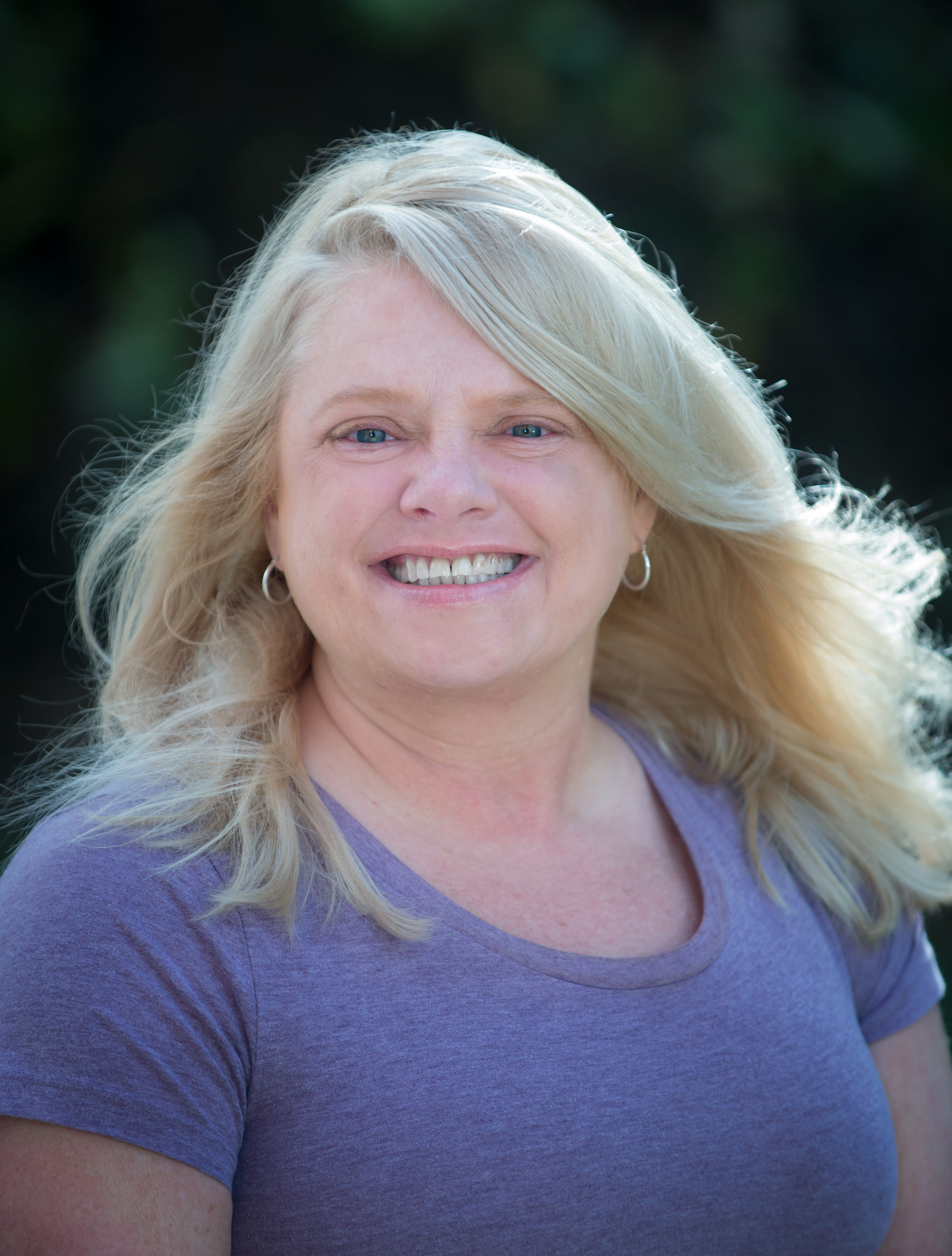 Holly Herald
Preschool Teacher
B.S. in Elementary Education from Lebanon Valley College
I've been a pre-school teacher in the same Londonderry classroom since 1984. My hobbies are art, gardening/floral arranging, cooking, music and literature. I love to read all kinds of books, – always have, and always will! I adore all children's literature, but my favorite is likely Eric Carle's The Very Hungry Caterpillar, or any of his works. I admire him as an artist, illustrator, and person. In my classroom you will find Teddy Bear Tea Parties, Color Days and the FUN of learning! I treasure the relationships I have had over the years with all of my students and their families, and one of my favorite quotes is "Once you are one of my babies, you are ALWAYS one of my babies."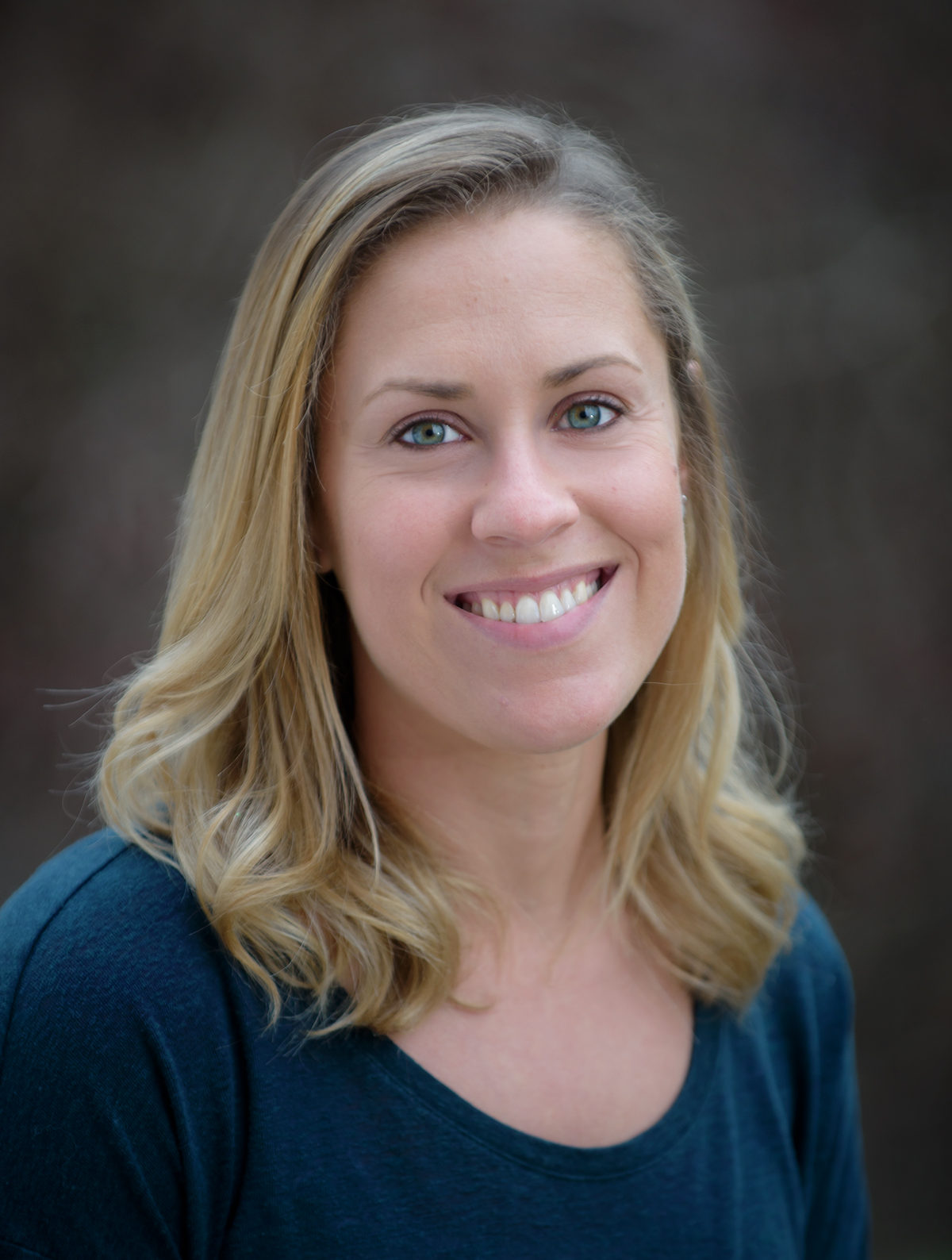 Meredith Sullivan
Preschool Teacher
I moved to the area from Maryland in the Summer of 2016 and I've been at The Londonderry School since January 2017 and I absolutely love it! In 2011 I graduated from Towson University, in Maryland, with my Bachelor's Degree in Early Childhood Education. Since then I have worked in both Pre-K and Kindergarten classrooms, as well as, substitute teaching. I have my private school teaching certification for Pennsylvania. I enjoy working with children and seeing the growth and development they go through. I believe in a child's innate desire to learn and explore through play, and Londonderry's philosophy represents just that.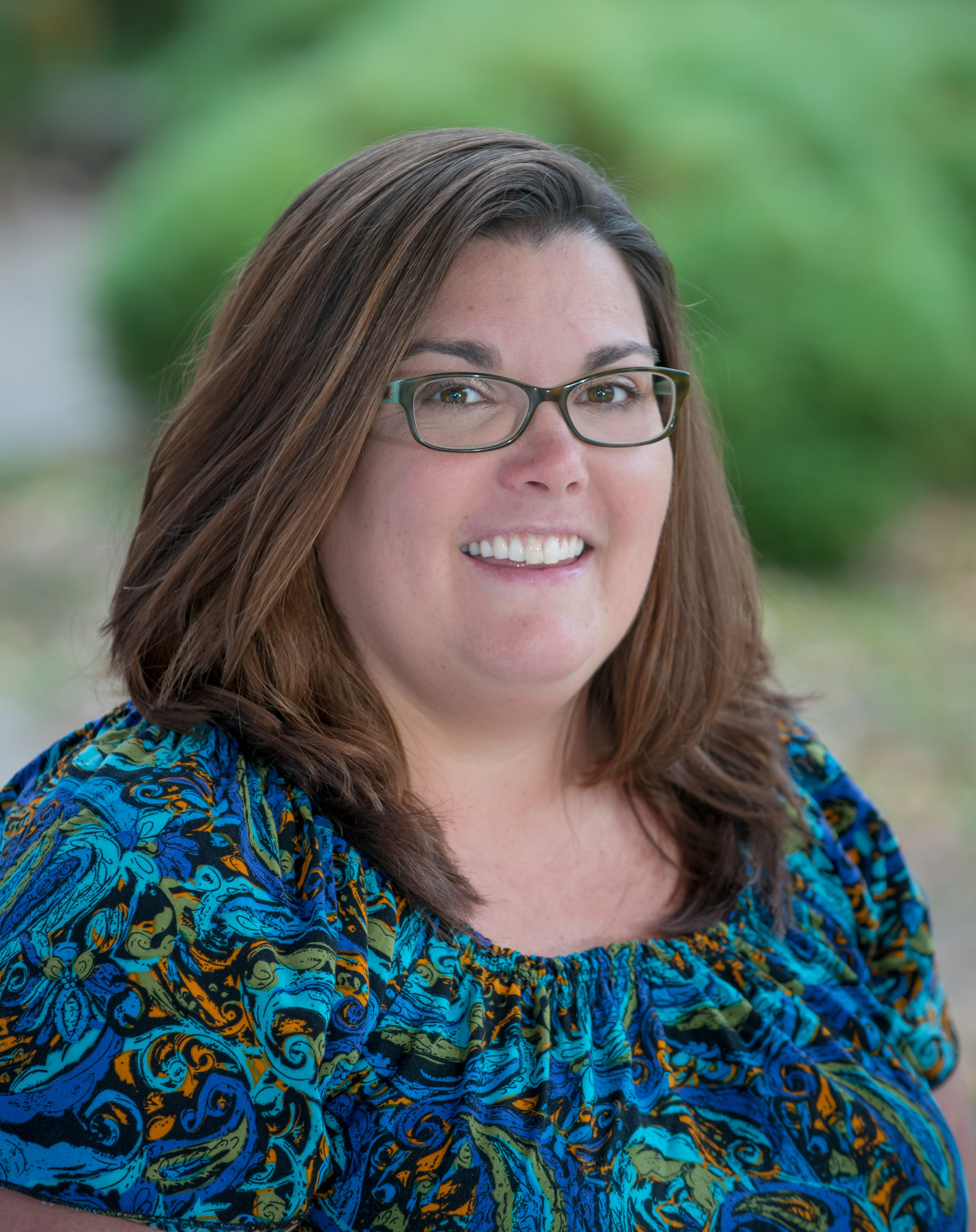 Vanessa Pettingell
Preschool Assistant
I have been involved with Londonderry (in one way or another) for about 17 years. I started out working in after school, then became full-time . I absolutely fell in love with this place . It was here at Londonderry that I learned so much about how to nurture and help kids grow . After being here for a couple of years, I had my first child, and then along came baby number 2.  I was still substituting and working in after-school part-time while my kids were little. In 2006 I returned full-time , and have been full-time ever since. My boys are now 14 and 11 and I am beyond blessed that they have been here at Londonderry!  The students here (including my children) have an amazing place to learn to be the people they are meant to be . Teachers do an amazing job meeting kids where they are and helping them find themselves and who they want to be. I am blessed beyond words to be a part of this amazing school and staff.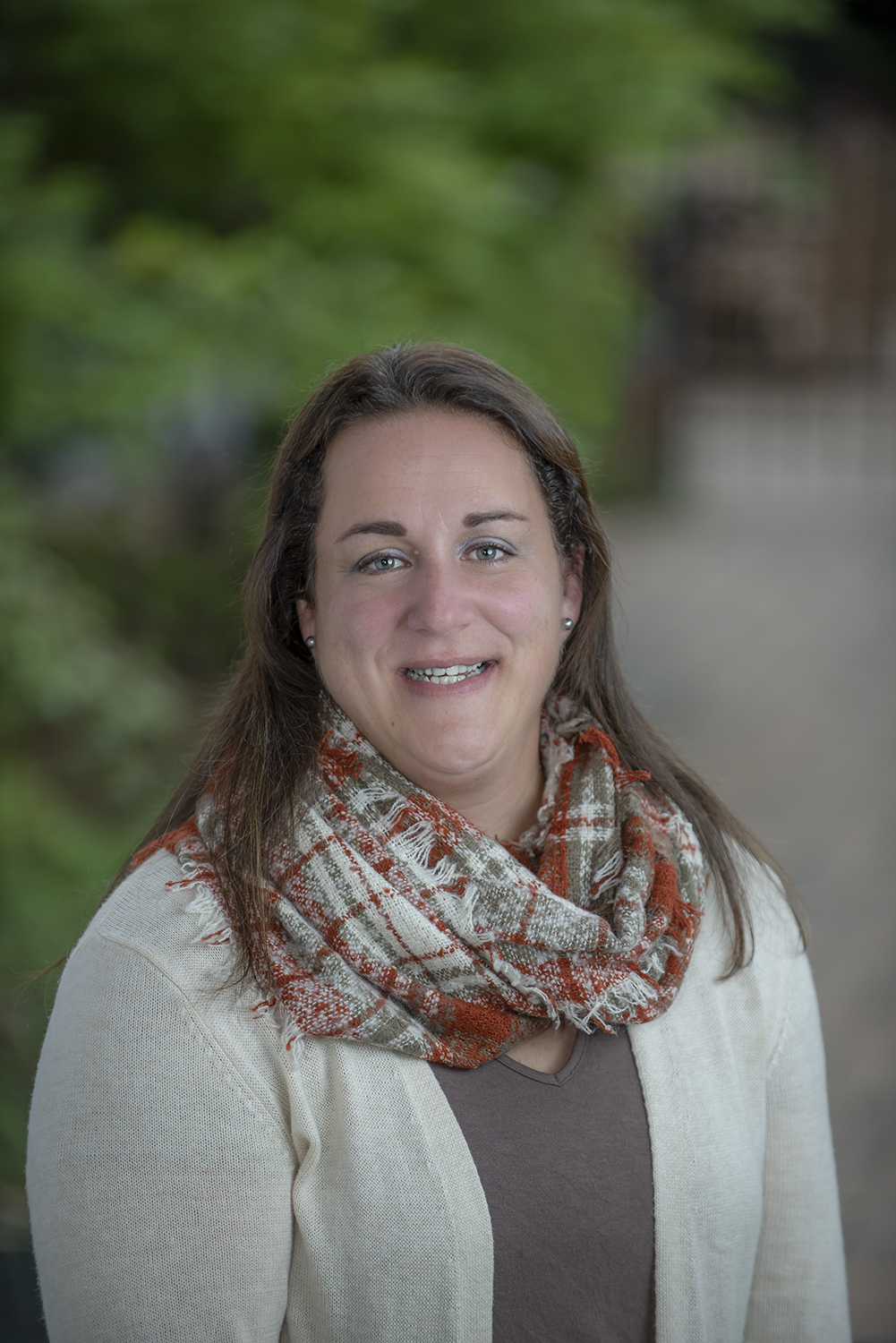 Sarah Kratzer
Preschool Teacher
I graduated from Cabrini College with my Bachelor's degree in Early Childhood and Elementary Education. Several years later, I returned to Cabrini and received my Master's degree in Education. During that time, I also received my Pennsylvania Private School Teaching Certification. I have been in the Early Childhood Education field for 20 years. My experience has ranged from opening a brand-new Infant room to most recently being a Childcare Center Director. After five years in the role, I came to realize that my true passion is in the classroom.
I moved to the area in 2012 from outside Philadelphia where I resided for 16 years. My husband Travis and I married in August 2013 and our son Leroy was born in March 2016. I am thrilled to not only be a part of the Londonderry family but overjoyed that Leroy is able to experience this amazing school with me! I am truly honored to be a part of the Londonderry team. I look forward to many amazing adventures as I begin to explore those creative little minds that hold a special place in my heart!
Tonya Shingara
Preschool Assistant
I have been a Londonderry preschool teacher's assistant and after-school staff member since 2004, having gaduated from Harrisburg Area Community College with an Associates Degree.  I have 20 + years of experience caring for, and teaching, children.
I have two daughters, Jocelyn 20 and Kylie, 13. Jocelyn started at Londonderry in 4th grade and graduated in 2011.  Kylie has been at Londonderry since age 2 and will graduate 8th grade in 2018.  I choose Londonderry for my children because of their whole-child philosophy/approach to learning. Students are encouraged to think critically/outside the box, express their ideas, and learn at a pace that is right for them in a loving, supportive and engaging environment.
Through the years as an employee and parent, it has been rewarding to see each child explore their world and be accepted, loved and valued as the unique individual they are. Londonderry has become our extended family!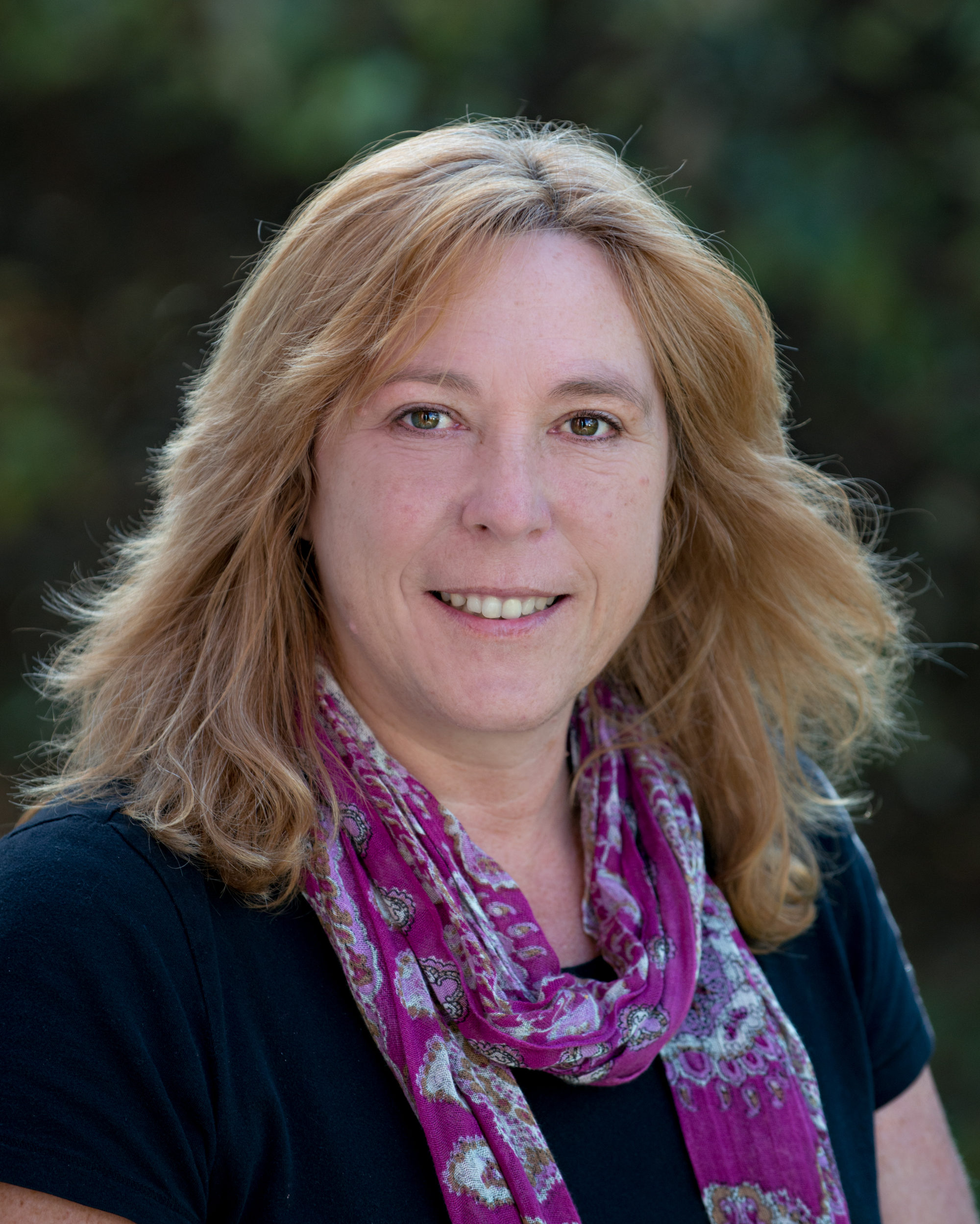 Suzanne Stiles
Kindergarten Teacher
I am originally from a small , coastal town on Long Island's North Shore.  I graduated from Northport High School and later attended the State University of New York at Oneonta where I earned a BS degree in Elementary Education.  After living in Connecticut for a brief time, my husband, Craig, and I settled in Binghamton, New York.  I began teaching Pre-School/ Kindergarten for the next three years until we moved to Harrisburg, PA.  In 2000, I began teaching Kindergarten at Londonderry.  I have one son, Brad, who attended Londonderry through Fifth grade and is a recent graduate from Temple University.
Megan Hess
Kindergarten Teacher and Kindergarten Science
I am from the Harrisburg area and currently reside here with my husband and two boys.  I have a BS in Zoology from the University of New Hampshire and a MS in Environmental Studies and Education from Antioch University New England.
I enjoy spending time with my boys playing sports or just hanging out.  I love the beach, animals, and biology!  I traveled the world scuba diving and backpacking which solidified my innate love of nature and the scientific processes that keep life going.
I originally heard of Londonderry through the construction of our LEED certified building.  When an employment opportunity arose I jumped at the chance to join the Londonderry community.  11 years later I am still here – a strong believer in the sense of community, sense of place, and support for the whole child that Londonderry offers.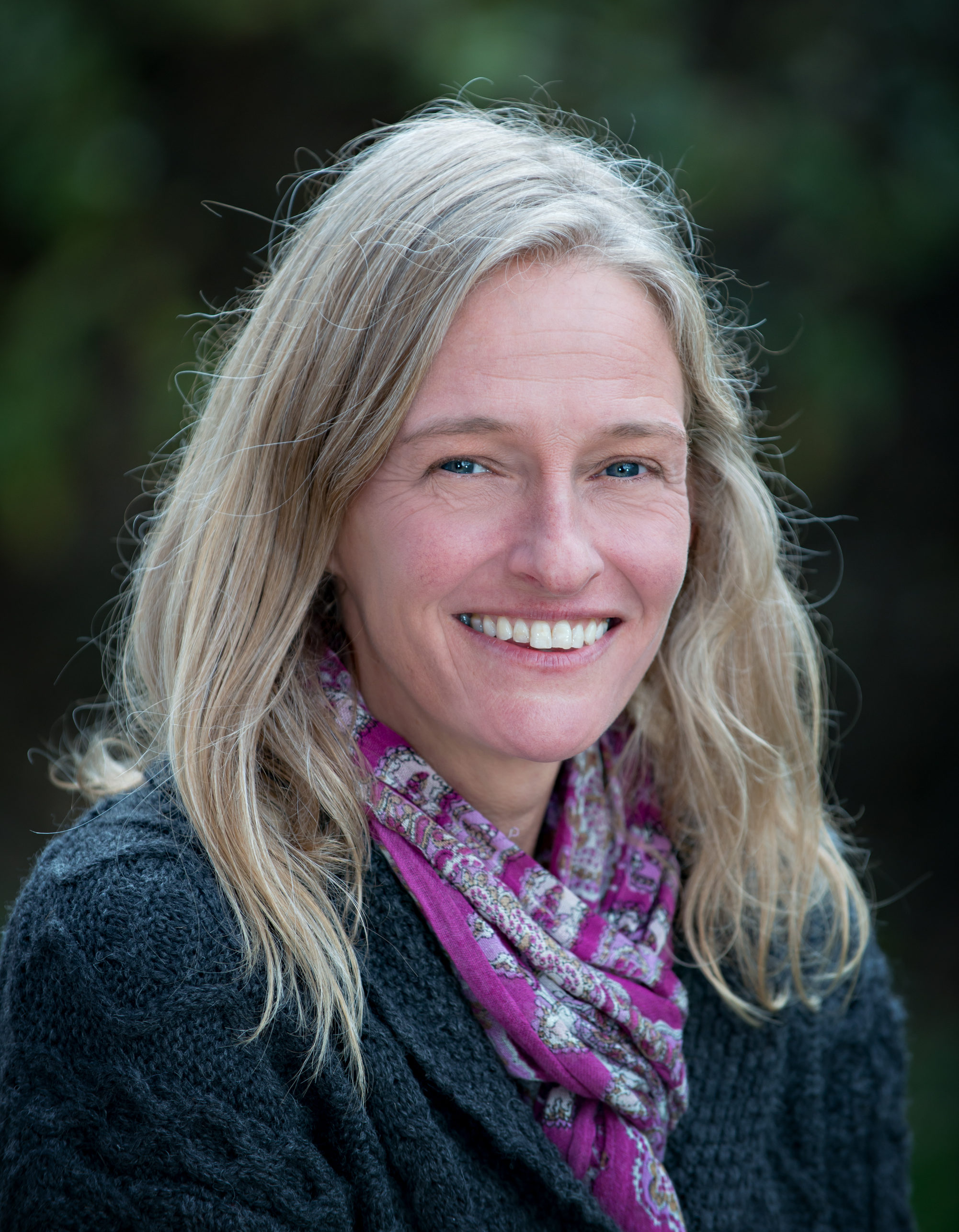 Anne Lebo
Kindergarten Assistant
York College of PA '98 Art Education
I started tutoring/after-school for the Lincoln Intermediate Unit in 1999, moving to a summer school classroom teacher in 2000. I decided to work with children so that I could be a positive influence in their lives. Some of the kids that I started working with may not have had the best home life, so I always tried to help them see that through education you can overcome any situation. When we were searching for a school for our son, we found Londonderry, and we love it. I started working in the after-school program three years ago, and moved to full-time, in Suzanne's Kindergarten room  in 2016.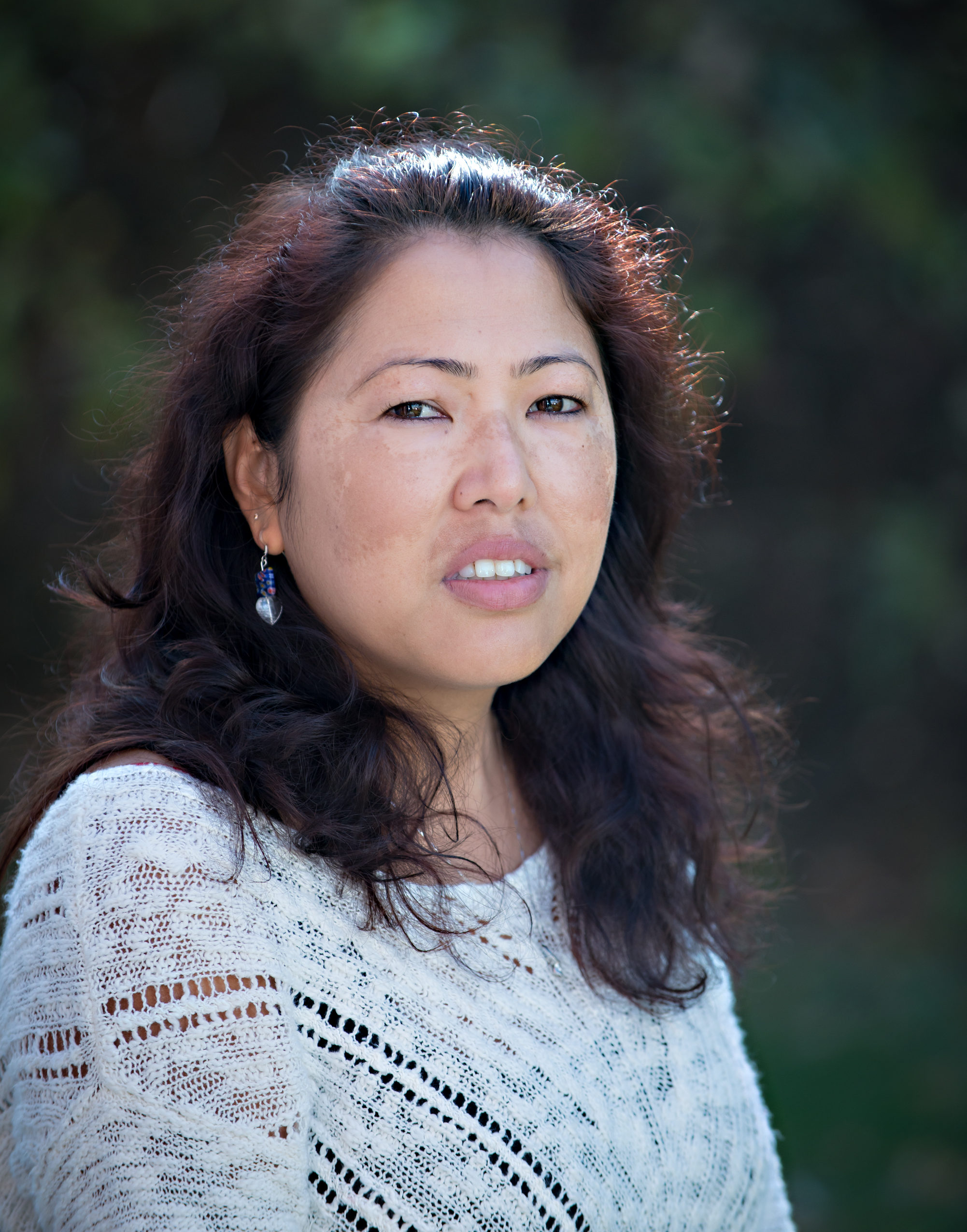 Jyoti Singh Horgan
Kindergarten Assistant
I love working with young children. I was fortunate to help start and be the director for a home for young girls in Nepal. We began with 1 child and 13 years later we had 36 girls that lived, and had total care, in our program.
After moving to Harrisburg and learning about Londonderry School I knew I wanted to be part of this amazing place that nurtures a child's self esteem and creative learning.  The happiness I receive when I see young children excited to learn and grow makes me the happiest person in the world. That's why working with Megan as a kindergarten assistant is not a job but a treasure of love.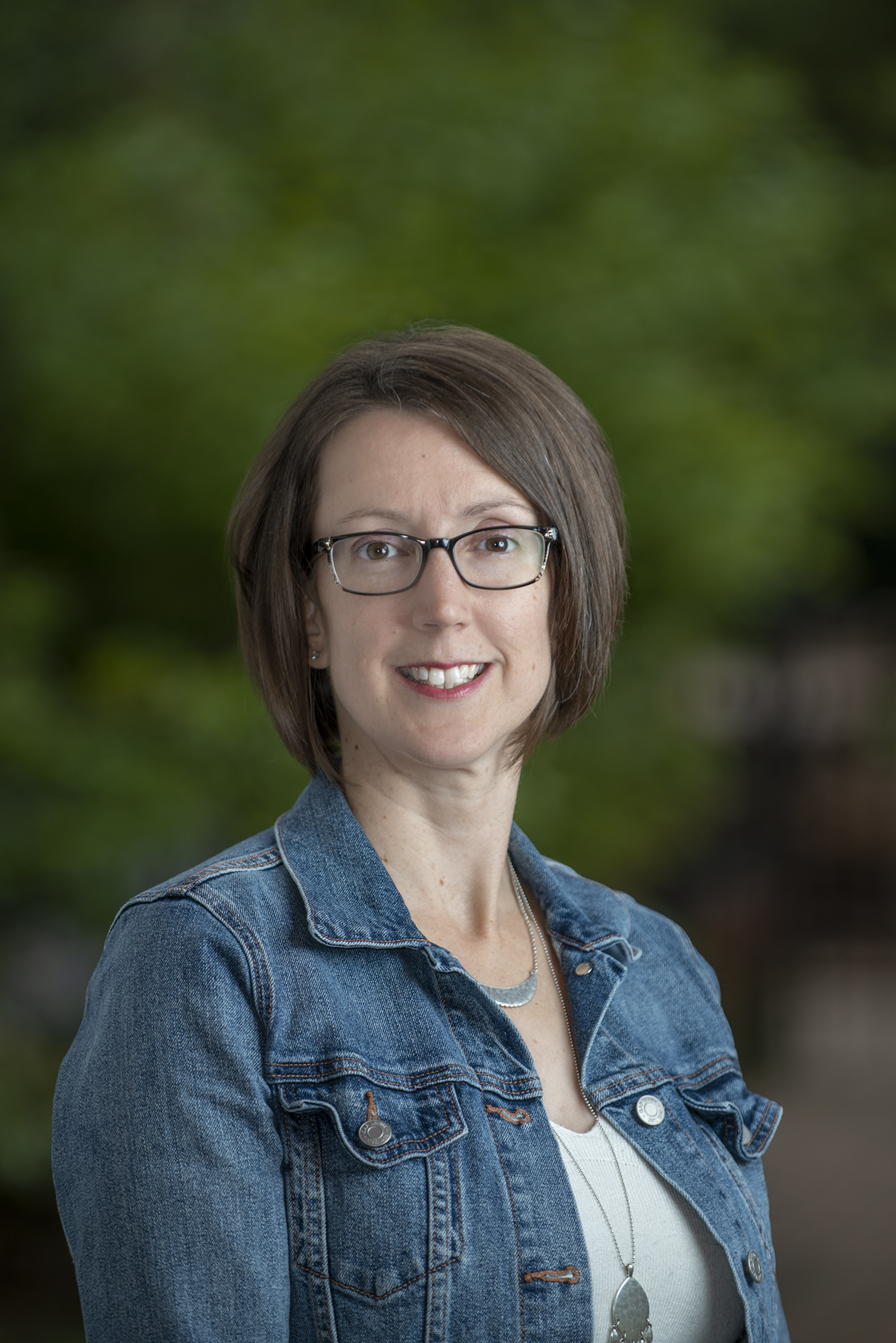 Sarah Gurchik
Preschool Assistant
I graduated from York College of Pennsylvania with my Bachelor's degree in Elementary Education and an Early Childhood Certificate. My teaching career began in a private school in York, where I taught the youngest students in the school. Working at the private school made me aware of the many benefits a smaller school community can offer. Smaller class sizes, supportive staff and parents, and more individual attention, just to name a few. After 6 years at the school, I took a break from teaching to start and raise my own family. Once both my kids were in school, I knew I too wanted to get back into the classroom. I have since spent time teaching in both preschool and Kindergarten classrooms before finding my new home at Londonderry. Walking into the Londonderry School, I could tell immediately that this school is a unique and special place to be. The children are truly at the center of everything we do at Londonderry. They are happily engaged in the learning process, even the youngest preschoolers. I could not be happier to be a part of the Londonderry School, a place where great things are happening every day!
Elementary School Teachers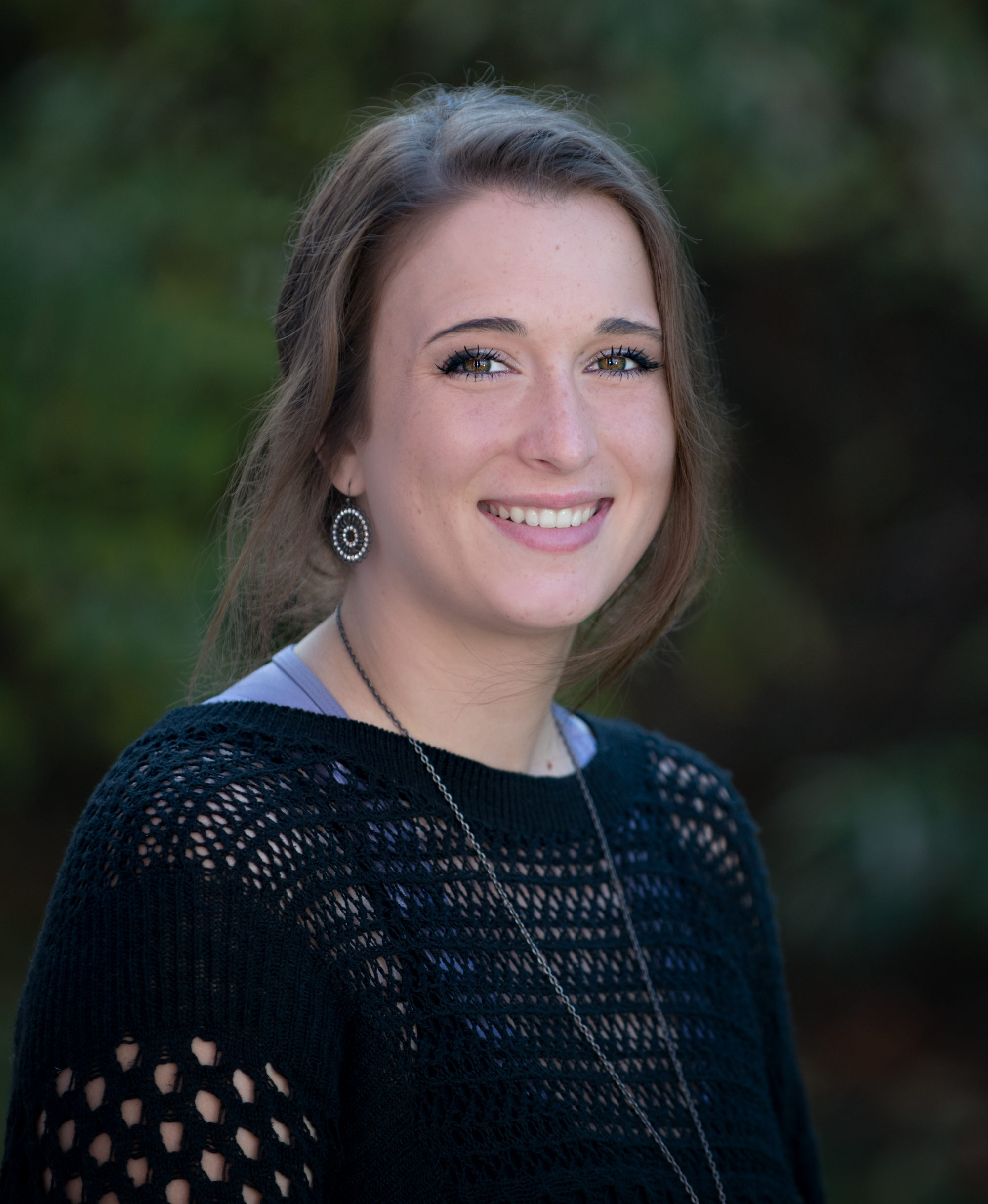 Ellie Squire
1st - 2nd Grade Teacher
I graduated from Bloomsburg University in the spring of 2016. I have observed here many times throughout my college career and fell in love with this school. I am very lucky to now begin my teaching career here.
I have always believed in the importance of individualizing instruction for each student. Every student is different and creates their own path. It is my job as an educator to support their path in any way I can. I enjoy having fun with my students as well as challenging their minds with more complex topics.  Equally important to the students' enjoyment is holding them to high academic standards.
I enjoy using nature as a way to support many of the complex topics that we cover in class. Children learn best through hands-on experiences. Our backyard is filled with different opportunities that can support these experiences. I challenge students to look beyond the superficial environment and to discover the different patterns in plants, animal homes, and trees. Concepts like these may be difficult at first but they are a great foundation of learning.
I love working at Londonderry and I am very excited to spend my teaching years at such an incredible school.
Jamie Niedjaco
1st - 2nd Grade Teacher
I have wanted to be a teacher since I was 5 years old. Since then, I've spent my youth and young adult life volunteering and observing in countless schools and early learning centers. I graduated from Bloomsburg University in May of 2019 with a Bachelor's of Science in Early Childhood Education (PreK-4) and an Educational Technology minor and quickly began searching for the perfect school!
I spent a summer in Reggio, Italy working closely with educators to study the best methods to the teaching and learning process and development of the whole child. In searching for a school whose mission linked with what I had studied in Italy, and centered around individualization and differentiation while in an environment that is rich with love and support, I found this beautiful school.
With Londonderry's dedication to providing the support needed to allow children to learn at their own pace, to think logically, critically and creatively, and to appreciate the unique qualities and life experiences of each person, I immediately felt a connection with this school as their visions and values so closely link to my own personal philosophy regarding education.
I am so very excited and thankful l to begin my teaching career here!
Diana Thompson
Elementary Classroom Assistant
The two experiences that influenced me to become a teacher were helping 4-H Club members with projects and a summer job with the Head Start program. Before moving to Central PA, I taught in public schools in Greene County for 8 years. I had also worked in the summer for Warrior Trail School (Waynesburg, PA), which is a parent run, family friendly preschool – Kindergarten. Londonderry seemed like a natural extension of this philosophy of education through elementary school. Through the years of growth and change Londonderry has maintained a strong sense of community.
My degrees in Elementary Education are from Indiana University of Pennsylvania and West Virginia University. Act 48 courses have helped me stay informed concerning research and methods. I am married and have 2 adult sons. My interests involve being outdoors, music, visiting historical places, and reading.
Laura Blanchfield
3rd - 4th Grade Teacher
My career began 2007 after I graduated from Frostburg State University with my Bachelor of Arts in Education. I then continued my learning by receiving my Master of Arts in Special Education from West Virginia University with certificates in Autism and Early Intervention. My husband and I relocated to Harrisburg shortly after I graduated. Our new home afforded me lots of career opportunities, as I spent time working for Harrisburg City Schools, the Capital Area Intermediate Unit, the Vista School, and Pinnacle Health – all of which allowed me to share my love of learning with young children.While working at the Capital Area Intermediate Unit, my husband and I added two more to our family – our daughter, Josie, and our son, Asher! These two little ones led me to Londonderry, as I first discovered the school when my husband and I began searching for a preschool for them. As we toured the school, I knew that I was experiencing something special, so we enrolled our children shortly after our visit. Each day, while getting them ready, I saw how genuinely happy my children were to go to school. That's when I knew that I wanted to share that happiness with them and other children too.I was hired as a teacher in 2016 to help support the school and its mission, which includes being part of a warm, loving, creative space where kids discover a love of learning. As a teacher, I am able to focus on each child as a whole person and create experiences that foster development in all areas through natural, fun, and creative ways. Now that I'm here, I know that I have truly found my home. However, there is much to accomplish, much to create, much to learn, and much to share. With this in mind, I'm thankful to be a part of the Londonderry team and I look forward to all of the future adventures I can be part of with children of all walks of life! Pete Godber
3rd - 4th Grade Teacher
Pete Godber has an A.A. in Social Science and a B.S. in Education.  He first started teaching at Londonderry as a kindergarten teacher in 1999 and then moved to 3rd/4th grade in 2000.  Prior to teaching at Londonderry, Pete taught in New Mexico.  Pete is an accomplished artist and musician and encourages these skills in his classroom.
Colleen Rudegeair
5th - 6th Grade Teacher
I graduated from Elizabethtown College in 2015. I happened to find Londonderry by accident and I am so happy that I did! 2017 is my first year here and I am very excited to be a part of the Londonderry family.
I love to teach using hands-on activities and lots of discussion with my students. We have a lot of fun in my class, but we also do a lot of thinking! I love to do lots of group work to build on fundamental skills, such as teamwork and communication, in addition to core academic content.
I look forward to continuing to grow with my students and to encourage them to go above and beyond their expectations for themselves.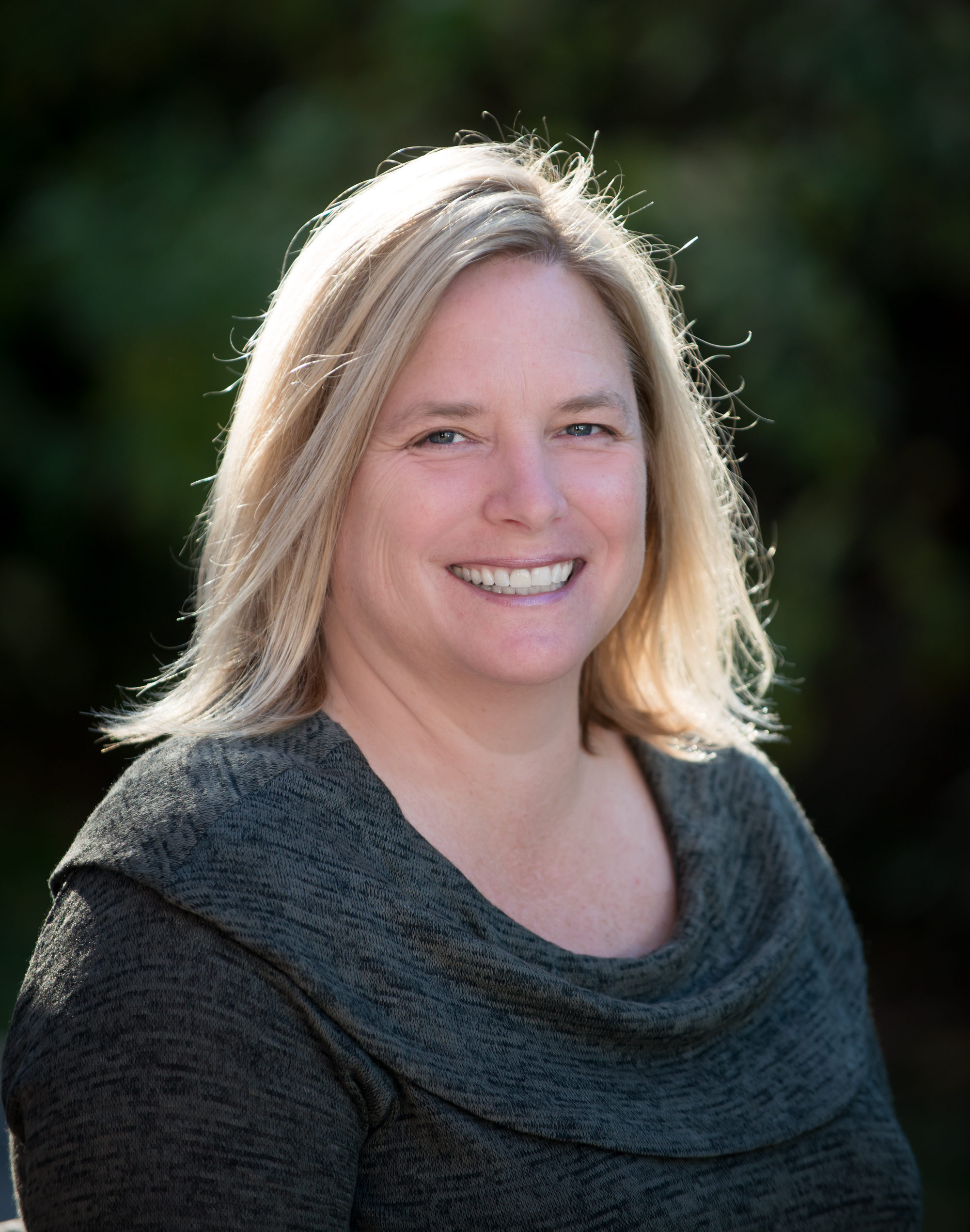 Margaret Naguski
5th - 6th Grade Teacher
"There are no mistakes in life, only events to learn from." This is a quote that I came across early in my 13 years of teaching 5th/6th grade at Londonderry, and it has guided my teaching over the years.  I believe that children learn best in a loving, caring environment where their individual spirit is valued and respected.
When I was 8 years old, my Mom asked me what I wanted to be when I grow up.  I told her that I didn't know, but that I wanted to do something that helps other people. I am a hands-on learner, and my elementary school at that time was not set up to address my needs, which in turn made learning a challenge for me.  It's not that I wasn't able to learn, I just needed a different classroom environment.  One with more hands-on lessons and activities, particularly in elementary school. My experiences in school and the desire to help others were the impetus to pursue a degree in education.  In 1993, I graduated from Penn State with a B.S. in Elementary and Kindergarten Education, and in 2004 earned a Master of Education degree in Curriculum and Instruction from Penn State.
When I completed my undergraduate degree, I began working as a preschool teacher, and loved it. In my work as a teacher, I heard great things about The Londonderry School.  While attending a conference for Early Childhood Educators, I participated in a workshop lead by Rhoda Barasch, Londonderry's Director at the time, and Jane Allis, Londonderry's Early Childhood Director.  As I listened to them talk, I remember thinking three things: this is what education should look like for all students, this would be a cool place to work, and when I have children I want them to experience a Londonderry education.
Fast forward several years. My husband, Eric, and I have two children.  Our daughter is four and we visited Londonderry to inquire about preschool.  When we left, I asked my husband what he thought.  His first response was, "Everyone seems happy to be there.  The kids are laughing and enjoying themselves." Our daughter, Izzy, and son, Henry,  both attended Londonderry from preschool-8th grade.  Izzy recently graduated high school and is taking a gap year while thinking about a career working with children. Henry is a sophomore at Harrisburg Academy.
When we joined the Londonderry community in 2002, I was warmly welcomed as a parent and able to be involved in various aspects of the school.  I joined the Long Range Planning committee, volunteered in my daughter's classroom, and observed and taught lessons in preschool classrooms as part of my Master's Degree program.  In 2004, Londonderry completed construction of our current home which presented a need for a second 5th/6th grade classroom.  Although all of my experience teaching to that point was with preschool and kindergarten, I knew that I wanted to teach at Londonderry and was excited about broadening my teaching horizons.
I have grown tremendously as a teacher, parent, and individual by being a part of the Londonderry family.  As a teacher, not only have I found several mentors, but the cooperative nature of the staff and school provide me with many learning opportunities.  I am trusted to use my knowledge and creativity to develop my classroom environment in a way that I know is best for my students.  It is expected that as I get to know my students, I will act as a facilitator to guide their learning in directions that they are interested in.  At Londonderry we are valued for our individual talents and are empowered to use them in ways that will benefit the school community.
I enjoy spending time in nature, and have been leading the fall 5th/6th grade and spring 3rd/4th grade camping trips for the last 5 years.  My other interests include spending time with family, hiking with our dogs, reading, yoga, gardening, and attending my children's sporting events.
Samantha Maldet
7th - 8th Grade Teacher
I started my career not as a teacher but as a chemist. While working on my graduate degree, I found that I enjoyed my work as a teaching fellow much more than my work in the lab. I made a career switch and spent the next eight years teaching high school chemistry. After I had my children, I made yet another change and taught math and S.A.T. preparation courses for Sylvan Learning Center.
I came to Londonderry in 2006 while looking for a school for my older son who was then in first grade. After spending a day at Londonderry, I remember thinking that this was this was exactly what elementary education should be! I knew it was not only the right place for my kids, but for me as well. I started here as a volunteer and then was hired as a tutor for kids who needed extra help and as a substitute teacher. I eventually moved to my current position teaching pre-algebra, algebra, and geometry to seventh and eighth graders, as well as a cross curricular course called special activities. My goal is to help students become strong and confident in their math abilities and to "find the fun" in learning every day. I also teach ballroom dance and do choreography and some blocking and writing for the school play. I am happy to be part of a school community that values the arts and makes time for our kids to create and perform.
Outside of school, I enjoy spending time with my husband Mark and sons Dylan and Evan. I work as a private tutor in the areas of math, science, and test preparation. As a lifelong dancer, I continue my involvement in dance through volunteer work with the Pennsylvania Regional Ballet. In addition to working behind the scenes at ballet productions, I also perform in the ballet's annual performance of the Nutcracker.
Jen del Sol
Spanish Teacher/ 7th-8th Grade Teacher
Bachelor of Science in Education (Spanish) 1996; Master of Education (Spanish Literature) 2002
Central Dauphin Spanish Teacher 7th-12th Grade 1996-2002; Adjunct Professor at Millersville University (Spanish) 2003-2010
¡Hola! Me llamo Jennifer del Sol (aka Momma Jen) and I have the ABSOLUTE PLEASURE of teaching Spanish here at Londonderry. I teach all grades from Kindergarten through 8th grade. My focus is on creating an environment in which kids feel comfortable speaking Spanish and have a desire to know more about the countries and culture that speak the language. I have traveled extensively throughout Central and South America.
I became a teacher at Londonderry in 2015 after years of volunteering for classroom projects while my children were attending Londonderry. My oldest daughter graduated last year and my youngest just entered Kindergarten (2017). I have a son in the middle who will graduate in 2019 from Londonderry. When I first had children, I knew that I wanted a place that was very different from what I found in public schools, a place where LEARNING was second only to LOVING TO LEARN! Here is where I found that difference. It's evident in every classroom, every child and every teacher. Their philosophy of grace and unconditional support for EVERY student is the reason I chose to send my own children here and it's the philosophy which governs my Spanish classroom! Gracias, y bienvenido a nuestra escuela.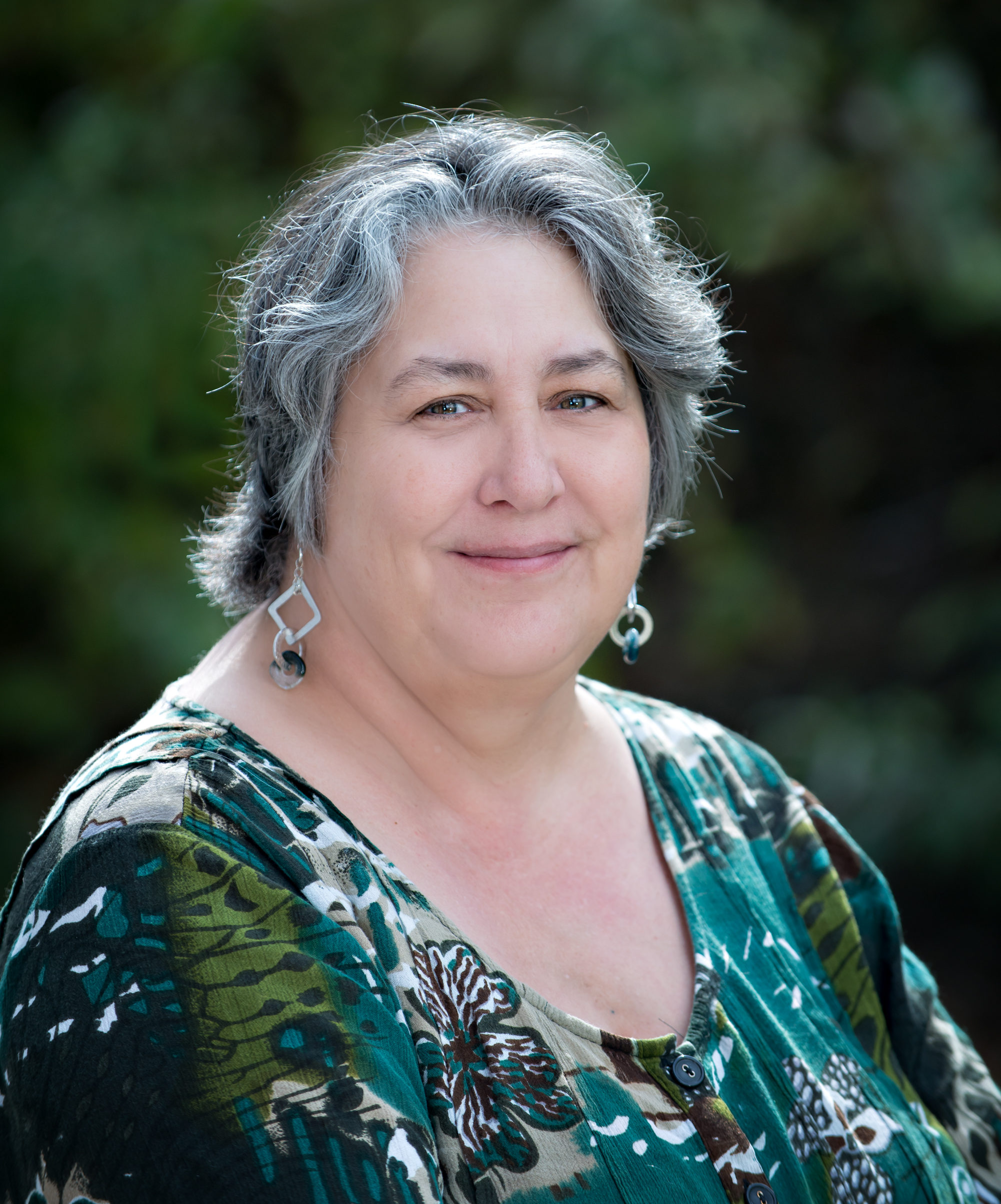 Cindi Hardwicke
Art Teacher
http://intheshadeofthesycamoretree.com/
As a single mom, I took Art classes at Harrisburg Area Community College while my son attended Kindergarten at Londonderry.  I left HACC to attend Moore College of Art in Philadelphia, bringing my son with me to attend public school. Somehow, I was lucky to find a Magnet Arts Public School for him that had a similar philosophy to Londonderry. While studying Art at Moore, I was exposed to many new forms of art and the countries, cultures, and history that led to each art form, as well as, the art culture, creativity and energy of the city of Philadelphia.
I had never excelled at History in high school. In my eyes, the major focus was War and memorizing dates of historical events with little connection to how each event contributed to my life today. There was usually a dry lecture with very few visuals, except for an occasional film focused on some battle. Science was interesting to me but still hard to relate to, as most of it was memorization with little hands-on experimentation. I needed to move around, to touch what I was studying- I needed to be doing something with my hands.
Art School changed that for me. I studied the History of Art, the History of Civilization, and the History of Fashion – All with visual representations that helped me to connect to the past, to my present and to think ahead to the future.  I discovered how many artists recorded history visually with 'codes' that I could understand. I learned how the act of creating is intrinsic in humans as they develop civilizations and that often you can identify the civilization by looking at the pottery, tools, textiles, jewelry and decorative patterns on these creations. I also began to realize the relationship between a geographic location, it's available resources, it flora and fauna, it's animals and what each civilization chooses to create.
All of my discoveries have dovetailed perfectly with my current avocation of teaching Art to kindergarten through eighth graders at Londonderry. I love to be able to share these cultural perspectives, science, art history, and techniques with children.
I have been an artist most of my life, and I love to experiment with new materials and techniques. I am also a 'working artist' who creates and displays my artwork in galleries, in addition to, learning about new artists and techniques. Being a 'working artist' helps me to maintain an awareness of the process of learning new art forms while teaching children new skills.
I have been teaching ART at Londonderry since 1989! I love teaching here. Londonderry's philosophy is very supportive to creative thinking, which has helped me to grow as a teacher and an artist. Londonderry celebrates the 'whole' person (children and adults) while maintaining a family-like atmosphere. I feel that I'm part of a nurturing family.  In Art class, my goal is to develop the divergent thinking skills of children, which enables them to look at the world from many points of view.  It also helps them to discover that there is often more than one solution to a problem.  Creative activities assist in the development of these important skills.  Creative activities also enable children to explore, make discoveries, manipulate, and control materials in their environment.  They learn the "how to" of drawing and creating other forms of art by looking at nature, photographs, and the objects and people around us.  While we are looking, we are making careful observations of shape, size, color, texture, and lines in the things that we see.  They learn about other people who make art today (illustrators of books, fine artists, sculptors, photographers, etc.) and about artists who made art in the past.  By looking at art from different times and cultures they can learn about the history, surroundings, clothing, and ways of life of others.  I feel that Art is also a tool for students to gain an insight into personal aesthetics, and self-expression.  Art gives children a 'voice'  to communicate ideas and the expression of feelings and fears.
I am honored to be able to share my love of art and to help give children a 'voice' while working with the many creative teachers and staff that are part of my Londonderry family.
Kathy Boyle
Computer Teacher
I always knew I wanted to teach elementary school.  I majored in Philosophy of Education and obtained my teaching certificate at The College of Wooster in 1972.  I loved logic and while at Wooster I was a TA for the Logic course in the Philosophy Department.  When I first discovered the computer language Logo in 1982, I was amazed at what it allowed children of a very young age to do.  I would never have thought I could introduce and use variables to a second grader!  I loved the way it tapped into both the analytical and creative sides and the way it allowed me a window into how children think.  In 1983, I took a few summer graduate level courses at Rutger's University and became convinced to become a teacher of the Logo Computer Language.
As a family, we found Londonderry for our son, in 1989.  I knew I had found, not only a school for my son, but a home for me.  I started volunteering immediately, working with groups of children from Kindergarten and up on creating Logo projects.  Within months, I was offered the opportunity of creating a computer curriculum for Londonderry and teaching computer to K-6th graders.
I have also served on Londonderry's Long Range Planning Committee and was a co-chair for many years.  I served as faculty representative on Londonderry's Board of Trustees.  Since 1989, my husband, Robert and I have been in charge of Gingerbread Houses at Londonderry's Winter Festival.  I also help with both Londonderry's Science and History Fair.
Judy Bower
Science Teacher
I found out about this wonderful school in time to have my son John start his 6th grade year with Margaret, and my son Kyle began first grade in Rick's class.  Unfortunately, my daughter, Ariel was already out of school.
I began working at Londonderry in 2004 and have been teaching science since 2012.  I enjoy the warm, caring community among students, parents and teachers and it fits my teaching philosophy to foster a hands-on, fun, integrated learning experience.  My focus is on environmental literacy to better understand how human systems and natural systems interact.
Mallorie Batson
Technology Teacher
I am the 5th-8th grade Technology Teacher and I have been working at Londonderry School since 2011. I am married to my wonderful husband, Andy, and we have the most adorable little boy, Brantley. I have a Bachelor's of Education from the University of Florida and a Master's of Education from Temple University. I have loved working with children from a young age and have turned that joy into my passion for teaching. I believe all children can learn and all learning can be fun. We focus our technology class on interdisciplinary learning that utilizes authentic real world applications.
Claudia Petruccio
Physical Education and Wellness Coordinator
As a dancer, teacher and choreographer who dreaded gym class and struggled through her first year of dance as an uninspired five-year-old, Claudia is motivated by an uncompromising belief that movement should be fun and healthful choices should feel good.
Claudia received a BA in Anthropology from the University of Pittsburgh and went on to study Medical Anthropology at the graduate level. She conducted dissertation research on the provision of prenatal care to newly arrived immigrant women in Florence, Italy and has worked on various projects to create culturally tailored health information for African American, Latino, Vietnamese and Serbian communities in and around Harrisburg.
When she is not teaching K-8 Phys-Ed classes at Londonderry, Claudia can be found teaching ballet, jazz and hip hop classes and enjoying time with her two Londonderry kids, Olivia and Nathaniel and her husband Ben.
Habiba Miller
Chorus
Originally from Louisville, Kentucky, I came to Londonderry in 2010 as a newly single mom of 2 sons; Isa, who entered 5th grade, and Yusuf, who entered Kindergarten that year.  Having homeschooled to that point, we were grateful to find a school that would be a close match to our methods and principals, with as much hands-on learning as possible, geared to the individual child, in a diverse community of people.  Londonderry was the only clear choice for us!  As we started a new life in a new city, Londonderry was the "stable ground" for us, and the community quickly became like an extended family.
I have a diverse professional background.  I studied child development and worked as a professional nanny.  I helped establish a learning center, and trained and worked as a testing consultant and clinician for people who have specific learning challenges (reading, spelling, comprehension, spacial relations).  I worked in business, as an administrator of schools and retreat centers, and had my own successful worldwide businesses in spiritual direction and personal development.  I've also been a musician since I was a teenager, singing in several bands and recording a number of CDs.
Over the years, I have applied my skills and training with both children and administration – however I could help out at Londonderry, whether helping with field trips and events or assisting with yearbook and newsletters. In 2015, I became a member of the Board of Trustees and a part-time assistant on staff.  I served as a substitute teacher in the preschool wing and assisted in the office.  I also helped out with 7th-8th grade bands and the chorus for the annual all-school play.  In 2016, I joined the Londonderry staff full-time as a teaching assistant and music teacher, took the lead role in managing the yearbook, and became chorus director for the all-school play.
I love knowing all the kids in school and watching them blossom like a beautiful field of wildflowers under the loving care of the amazing staff here!  And it comes full circle, as I watch my own sons stepping into the fullness of who they are as young men, having been supported so fully since we came here.  I am forever grateful…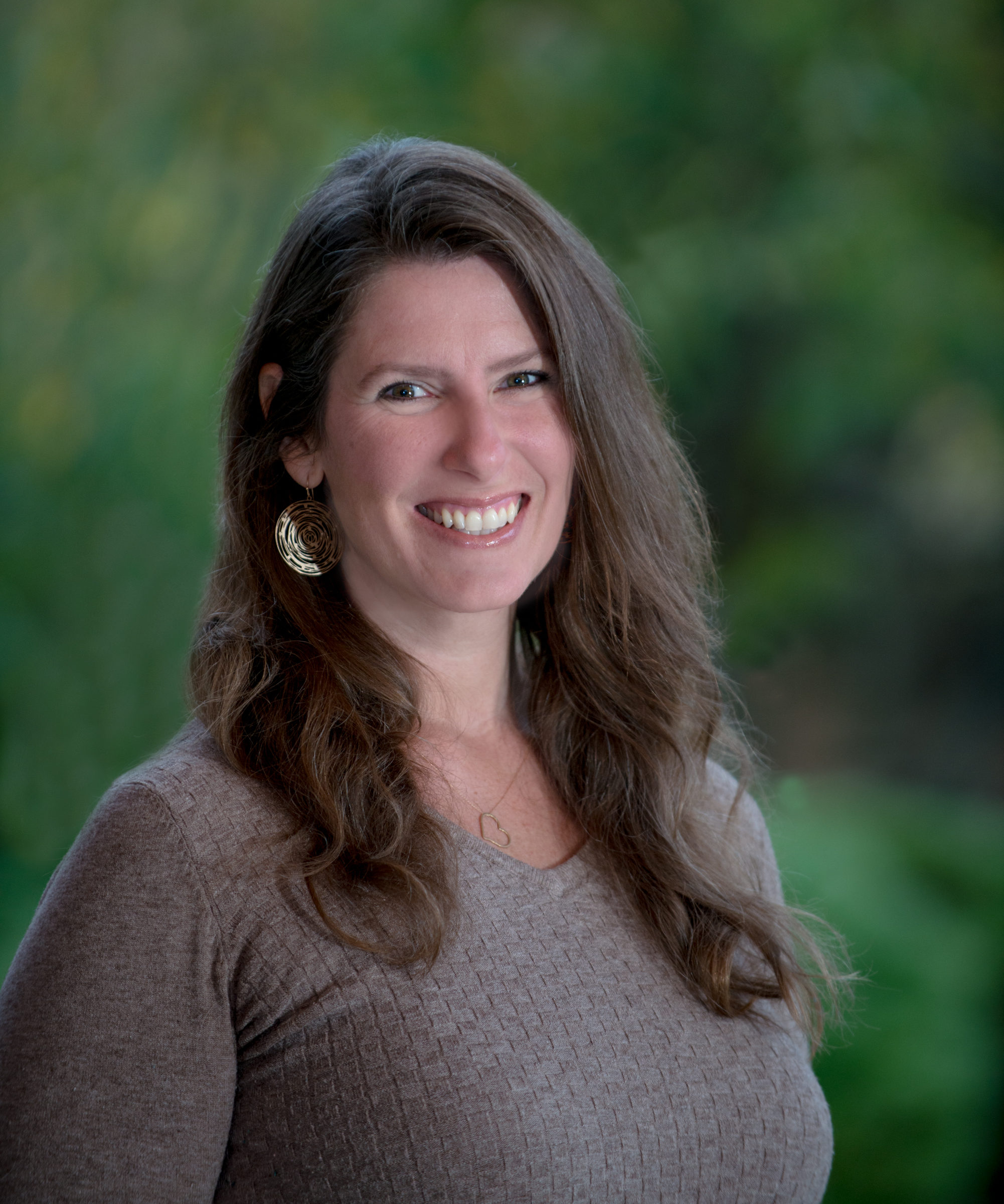 Hollis Healy
Play Director
Hollis joined the Londonderry family in 2003 when her oldest daughter, Cathryn, started kindergarten. Her middle daughter, Caroline, also graduated from Londonderry and her youngest, Olive, is now a 3rd grader. For the last 14 years, Hollis has helped with the Londonderry school play. Three years ago, Hollis took over as writer and director of the school play, keeping this beautiful Londonderry tradition alive.
Hollis grew up in upstate New York where she trained as a dancer.  She attended the Penn State University where she was active as dancer, choreographer, and President of Orchesis Dance Company. Hollis has taught dance all over central Pennsylvania in the styles of ballet, jazz, tap, theater dance and special needs classes. Currently, Hollis teaches jazz and theatre dance at Hershey School Of Dance.
Hollis loves sharing her passion for the arts with the students at Londonderry and seeing the children gain confidence and self-expression through acting, song, and dance.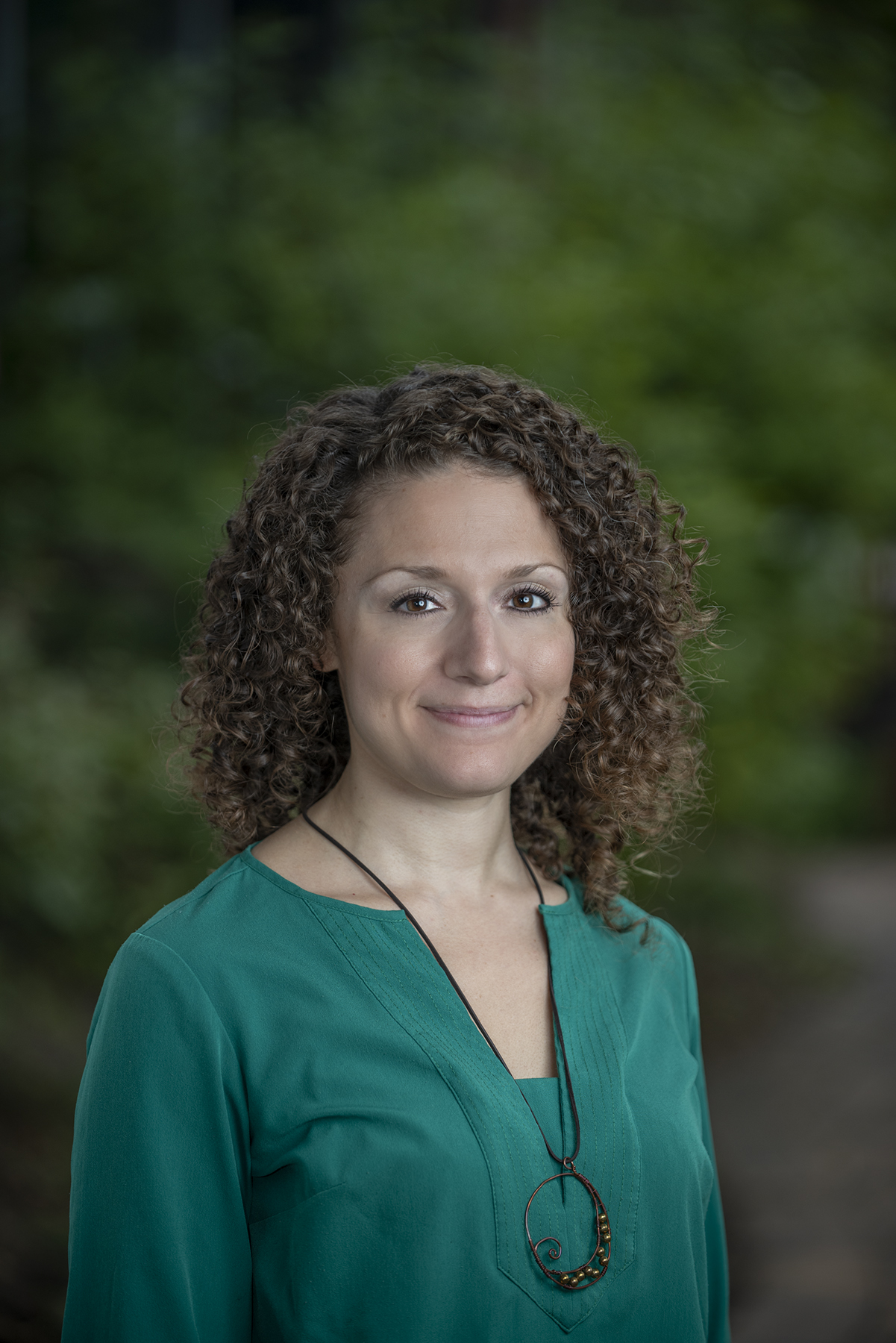 Amanda Sachs
Music Teacher/1st-2nd Grade Assistant
Amanda Sachs is a professional vocalist and music educator. She was raised in Egg Harbor Township, NJ and studied voice and music education at Messiah College. She then pursued post graduate studies in voice and music education at West Chester University.
In 2008, Amanda began her teaching career at Cumberland Valley School District teaching elementary music, chorus, and strings. After the birth of her son in 2013, Amanda made a personal choice to stay home with her son. She kept her music teaching toes in the water during this time by teaching John Feierabend's First Steps in Music classes out of her home. She has taught voice lessons since 2007 and is a regularly performing vocalist in Central PA.
Amanda believes that healthy singing technique and musical skill can be taught and used through any genre and at any age. When she is not doing musical things, she loves practicing yoga and reiki, spending time with loved ones and being a mom to an amazing little boy.