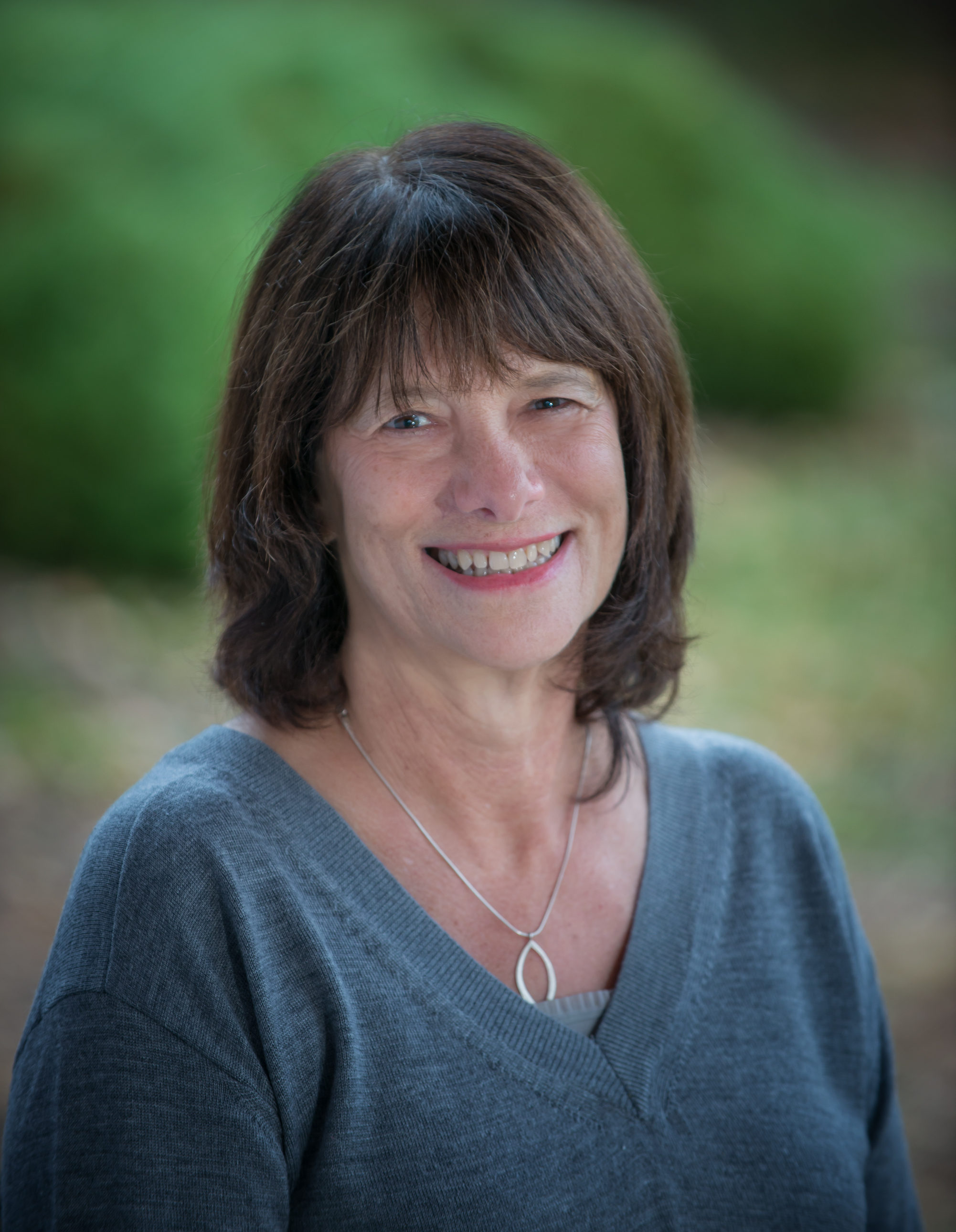 Rhoda Barasch
Interim School Director
Margaret Naguski
Operations Manager
"There are no mistakes in life, only events to learn from." This is a quote that I came across early in my 13 years of teaching 5th/6th grade at Londonderry, and it has guided my teaching over the years.  I believe that children learn best in a loving, caring environment where their individual spirit is valued and respected.
When I was 8 years old, my Mom asked me what I wanted to be when I grow up.  I told her that I didn't know, but that I wanted to do something that helps other people. I am a hands-on learner, and my elementary school at that time was not set up to address my needs, which in turn made learning a challenge for me.  It's not that I wasn't able to learn, I just needed a different classroom environment.  One with more hands-on lessons and activities, particularly in elementary school. My experiences in school and the desire to help others were the impetus to pursue a degree in education.  In 1993, I graduated from Penn State with a B.S. in Elementary and Kindergarten Education, and in 2004 earned a Master of Education degree in Curriculum and Instruction from Penn State.
When I completed my undergraduate degree, I began working as a preschool teacher, and loved it. In my work as a teacher, I heard great things about The Londonderry School.  While attending a conference for Early Childhood Educators, I participated in a workshop lead by Rhoda Barasch, Londonderry's Director at the time, and Jane Allis, Londonderry's Early Childhood Director.  As I listened to them talk, I remember thinking three things: this is what education should look like for all students, this would be a cool place to work, and when I have children I want them to experience a Londonderry education.
Fast forward several years. My husband, Eric, and I have two children.  Our daughter is four and we visited Londonderry to inquire about preschool.  When we left, I asked my husband what he thought.  His first response was, "Everyone seems happy to be there.  The kids are laughing and enjoying themselves." Our daughter, Izzy, and son, Henry,  both attended Londonderry from preschool-8th grade.  Izzy recently graduated high school and is taking a gap year while thinking about a career working with children. Henry is a sophomore at Harrisburg Academy.
When we joined the Londonderry community in 2002, I was warmly welcomed as a parent and able to be involved in various aspects of the school.  I joined the Long Range Planning committee, volunteered in my daughter's classroom, and observed and taught lessons in preschool classrooms as part of my Master's Degree program.  In 2004, Londonderry completed construction of our current home which presented a need for a second 5th/6th grade classroom.  Although all of my experience teaching to that point was with preschool and kindergarten, I knew that I wanted to teach at Londonderry and was excited about broadening my teaching horizons.
I have grown tremendously as a teacher, parent, and individual by being a part of the Londonderry family.  As a teacher, not only have I found several mentors, but the cooperative nature of the staff and school provide me with many learning opportunities.  I am trusted to use my knowledge and creativity to develop my classroom environment in a way that I know is best for my students.  It is expected that as I get to know my students, I will act as a facilitator to guide their learning in directions that they are interested in.  At Londonderry we are valued for our individual talents and are empowered to use them in ways that will benefit the school community.
I enjoy spending time in nature, and have been leading the fall 5th/6th grade and spring 3rd/4th grade camping trips for the last 5 years.  My other interests include spending time with family, hiking with our dogs, reading, yoga, gardening, and attending my children's sporting events.
Jen Pomerantz
Business Manager
Bachelor of Science in Business Administration – Finance, Certified Public Accountant
I came to Londonderry first for my children, and then for myself.  A good friend told me about Londonderry when my kids were very young, and I was intrigued to hear about the different style of teaching and learning.  We came to visit the school and were immediately struck by the warm family-like atmosphere and supportive community, and we were hooked.   My kids have grown and thrived here over the years with their amazing teachers – teachers who know what my kids are curious about and what makes them unique.
I spent most of my career working in the corporate business world, so when the job opportunity came up at Londonderry, I knew that it was a move that I wanted to make.  I started as the Business Manager at Londonderry in 2014 and it was like coming home – to a place where my kids have grown up, and to a place that I am passionate about helping.  I feel very fortunate to be able to come to work every day and support all of the teachers, staff, parents and children who make Londonderry the amazing place that it is.
Holly Herald
Preschool Teacher
B.S. in Elementary Education from Lebanon Valley College
I've been a pre-school teacher in the same Londonderry classroom since 1984. My hobbies are art, gardening/floral arranging, cooking, music and literature. I love to read all kinds of books, – always have, and always will! I adore all children's literature, but my favorite is likely Eric Carle's The Very Hungry Caterpillar, or any of his works. I admire him as an artist, illustrator, and person. In my classroom you will find Teddy Bear Tea Parties, Color Days and the FUN of learning! I treasure the relationships I have had over the years with all of my students and their families, and one of my favorite quotes is "Once you are one of my babies, you are ALWAYS one of my babies."
Sarah Gurchik
Kindergarten Teacher
I graduated from York College of Pennsylvania with my Bachelor's degree in Elementary Education and an Early Childhood Certificate. My teaching career began in a private school in York, where I taught the youngest students in the school. Working at the private school made me aware of the many benefits a smaller school community can offer. Smaller class sizes, supportive staff and parents, and more individual attention, just to name a few. After 6 years at the school, I took a break from teaching to start and raise my own family. Once both my kids were in school, I knew I too wanted to get back into the classroom. I have since spent time teaching in both preschool and Kindergarten classrooms before finding my new home at Londonderry. Walking into the Londonderry School, I could tell immediately that this school is a unique and special place to be. The children are truly at the center of everything we do at Londonderry. They are happily engaged in the learning process, even the youngest preschoolers. I could not be happier to be a part of the Londonderry School, a place where great things are happening every day!
Amy Allen
Preschool Assistant Teacher
I grew up in Northeastern Pennsylvania, where my family and I enjoyed the outdoors and participated in Scouts, camping, skiing/snowboarding and horseback riding/rodeo.  I moved to the area in 1999 in order to attend Messiah College, where I earned my Bachelors Degree in Psychology and minored in Family Studies.  I worked in children's mental health services for most of my career, with a short interlude for working in HeadStart as a preschool teacher/home visitor.
My daughter Helena and I began our Londonderry journey in 2021, when she started school as a kindergarten student in Megan's class.  We both loved it so much that I decided to used my professional experience in order to become a Preschool Assistant here.  We continue to be a family that loves and works to conserve nature and spends as much time as possible enjoying the outdoors.  We have 2 dogs and live alongside the Conodoguinet Creek.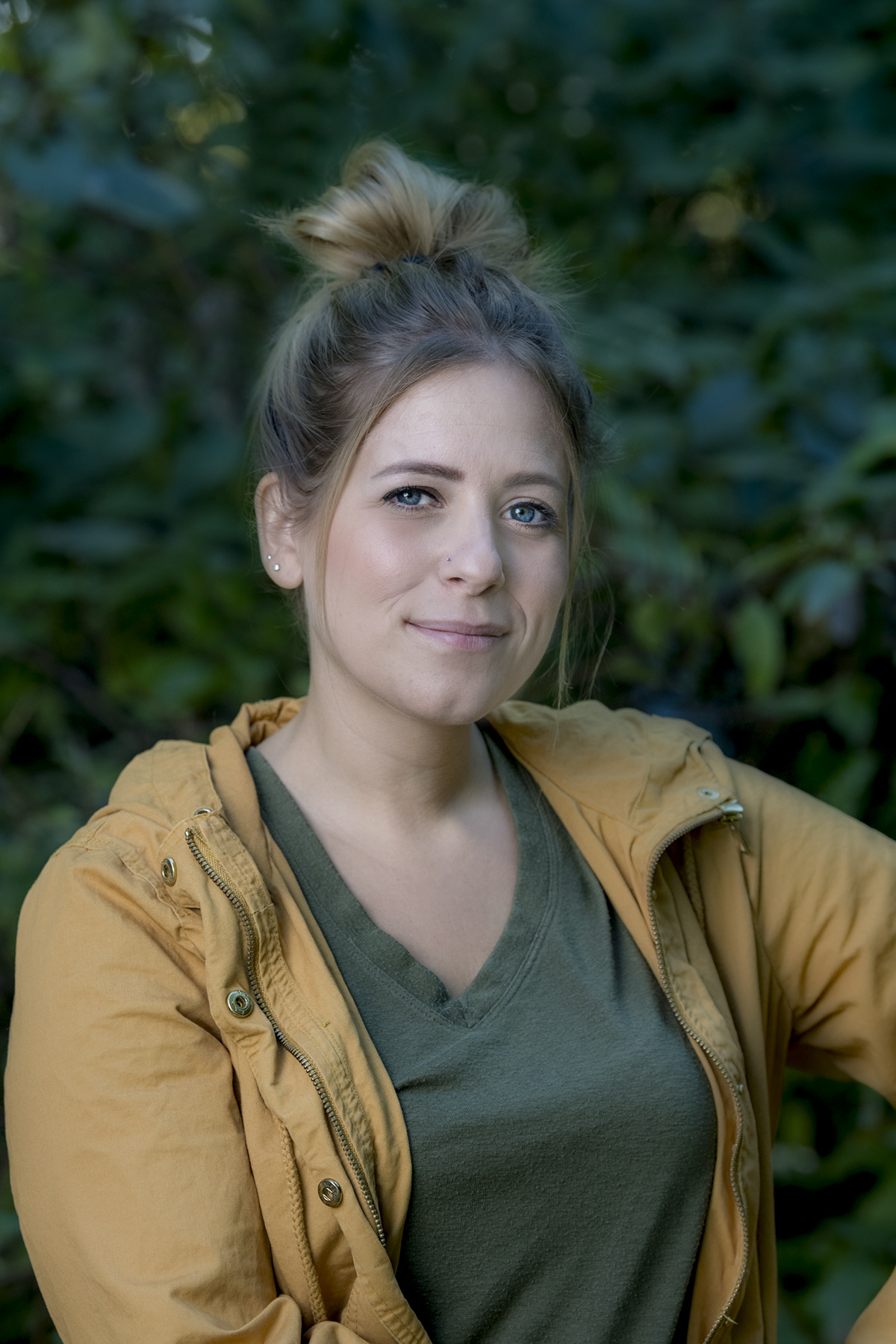 Andrea Harper
Kindergarten Assistant Teacher
Elementary School Teachers

Meredith Sullivan
1st - 2nd Grade Teacher
I moved to the area from Maryland in the Summer of 2016 and I've been at The Londonderry School since January 2017 and I absolutely love it! In 2011 I graduated from Towson University, in Maryland, with my Bachelor's Degree in Early Childhood Education. Since then I have worked in both Pre-K and Kindergarten classrooms, as well as, substitute teaching. I have my private school teaching certification for Pennsylvania. I enjoy working with children and seeing the growth and development they go through. I believe in a child's innate desire to learn and explore through play, and Londonderry's philosophy represents just that.
Halli Smeltzer
1st - 2nd Grade Teacher
After growing up in the Harrisburg area, I moved right outside of Philly to attend college at Arcadia University. It was there that I fell in love with teaching and graduated with certifications to teach Prek-4 and Special Education K-8. After teaching kindergarten and PreK for 2 years, I knew my heart was really in elementary. As soon as I found Londonderry, I knew it was the right fit for me. I am so lucky to have found a school that cherishes childhood and embraces the fun in learning. Outside of school, I enjoy traveling, spending time with my family, and baking. You can usually find me outside or at the local library!
Vanessa Pettingell
1st - 2nd Grade Teacher Assistant
I have been involved with Londonderry (in one way or another) for about 17 years. I started out working in after school, then became full-time . I absolutely fell in love with this place . It was here at Londonderry that I learned so much about how to nurture and help kids grow . After being here for a couple of years, I had my first child, and then along came baby number 2.  I was still substituting and working in after-school part-time while my kids were little. In 2006 I returned full-time , and have been full-time ever since. My boys are now 14 and 11 and I am beyond blessed that they have been here at Londonderry!  The students here (including my children) have an amazing place to learn to be the people they are meant to be . Teachers do an amazing job meeting kids where they are and helping them find themselves and who they want to be. I am blessed beyond words to be a part of this amazing school and staff.
Jyoti Singh Horgan
Teacher Assistant
I love working with young children. I was fortunate to help start and be the director for a home for young girls in Nepal. We began with 1 child and 13 years later we had 36 girls that lived, and had total care, in our program.
After moving to Harrisburg and learning about Londonderry School I knew I wanted to be part of this amazing place that nurtures a child's self esteem and creative learning.  The happiness I receive when I see young children excited to learn and grow makes me the happiest person in the world. That's why working with Megan as a kindergarten assistant is not a job but a treasure of love.
Pete Godber
3rd - 4th Grade Teacher
Pete Godber has an A.A. in Social Science and a B.S. in Education.  He first started teaching at Londonderry as a kindergarten teacher in 1999 and then moved to 3rd/4th grade in 2000.  Prior to teaching at Londonderry, Pete taught in New Mexico.  Pete is an accomplished artist and musician and encourages these skills in his classroom.
Laura Blanchfield
5th-6th Grade Teacher
My career began 2007 after I graduated from Frostburg State University with my Bachelor of Arts in Education. I then continued my learning by receiving my Master of Arts in Special Education from West Virginia University with certificates in Autism and Early Intervention. My husband and I relocated to Harrisburg shortly after I graduated. Our new home afforded me lots of career opportunities, as I spent time working for Harrisburg City Schools, the Capital Area Intermediate Unit, the Vista School, and Pinnacle Health – all of which allowed me to share my love of learning with young children.While working at the Capital Area Intermediate Unit, my husband and I added two more to our family – our daughter, Josie, and our son, Asher! These two little ones led me to Londonderry, as I first discovered the school when my husband and I began searching for a preschool for them. As we toured the school, I knew that I was experiencing something special, so we enrolled our children shortly after our visit. Each day, while getting them ready, I saw how genuinely happy my children were to go to school. That's when I knew that I wanted to share that happiness with them and other children too.I was hired as a teacher in 2016 to help support the school and its mission, which includes being part of a warm, loving, creative space where kids discover a love of learning. As a teacher, I am able to focus on each child as a whole person and create experiences that foster development in all areas through natural, fun, and creative ways. Now that I'm here, I know that I have truly found my home. However, there is much to accomplish, much to create, much to learn, and much to share. With this in mind, I'm thankful to be a part of the Londonderry team and I look forward to all of the future adventures I can be part of with children of all walks of life!
Samantha Maldet
7th - 8th Grade Teacher
I started my career not as a teacher but as a chemist. While working on my graduate degree, I found that I enjoyed my work as a teaching fellow much more than my work in the lab. I made a career switch and spent the next eight years teaching high school chemistry. After I had my children, I made yet another change and taught math and S.A.T. preparation courses for Sylvan Learning Center.
I came to Londonderry in 2006 while looking for a school for my older son who was then in first grade. After spending a day at Londonderry, I remember thinking that this was this was exactly what elementary education should be! I knew it was not only the right place for my kids, but for me as well. I started here as a volunteer and then was hired as a tutor for kids who needed extra help and as a substitute teacher. I eventually moved to my current position teaching pre-algebra, algebra, and geometry to seventh and eighth graders, as well as a cross curricular course called special activities. My goal is to help students become strong and confident in their math abilities and to "find the fun" in learning every day. I also teach ballroom dance and do choreography and some blocking and writing for the school play. I am happy to be part of a school community that values the arts and makes time for our kids to create and perform.
Outside of school, I enjoy spending time with my husband Mark and sons Dylan and Evan. I work as a private tutor in the areas of math, science, and test preparation. As a lifelong dancer, I continue my involvement in dance through volunteer work with the Pennsylvania Regional Ballet. In addition to working behind the scenes at ballet productions, I also perform in the ballet's annual performance of the Nutcracker.
Christina Luo
7th - 8th Grade Teacher / Development Coordinator
My family first came to Londonderry when my oldest son started Kindergarten, ten years ago. A few weeks later, we knew our children would stay through 8th grade graduation! The loving, joyful environment was everything we could dream of for their school experience and it immediately became their home. After volunteering in a number of capacities for a few years, I was honored to be asked to make Londonderry my home, too.
In 2016 I became our development director. Building relationships in our community and writing grants are a major part of what I do. But my favorite part is getting to tell everyone I encounter about our amazing school! In 2017, I also began teaching at Londonderry. I teach 3rd and 4th grade history and 7th and 8th grade social studies, which includes history, geography, civics, current events, and, as of 2020, Latin. It is an absolute joy to share such important topics with our students and to foster a love of learning. Social studies can be fun!
I received a BA in history and political science from Moravian College and a MA in history from Tufts University, where I was a fellow in the School for Teaching Excellence. I also have a JD from Boston University, where I specialized in international law, human rights law, and legislative drafting. I continue to practice immigration law locally and, in my spare time, I enjoy genealogy, yoga, medieval cooking, and hiking with my husband and our two boys.
Sharon Roof
7th - 8th Grade Teacher
 After graduating from Ithaca College with bachelors in English Education and music, I returned to the Harrisburg area in 1996 to begin my career as a middle school English teacher. After my husband and I married in 1997, I worked Saturdays and evenings at my husband's music store, Cross Selections, down the hall from The Londonderry School's home at the time in the old Lower Paxton Junior High School. How many twists and turns life has taken since then!  After a decade of working in secondary education, including seven years at Swatara Middle School as English Department Chair and 8th grade teacher and a Master's Degree in Secondary
English from Millersville University, I decided to take some time off to be a stay- at -home mom when my daughter was born in 2006. Of course, a teacher never really stops teaching or learning. Soon I found myself the volunteer director of our church's children's music program, staging children's musicals and directing instrumental and vocal groups. When a teacher's aide position opened at Ridgeway Preschool, where my children attended, I was excited to get back into teaching professionally but still have time to volunteer in my children's schools and support their learning as well. After serving for five years as a teacher's aide and co-teacher, I spent the last four years as Director of our half day, 3 day a week program. Perhaps my greatest teacher preparation, however, has been raising my son and daughter. Observing, supporting, guiding, and advocating for their learning needs to be met as they faced challenges such as dyslexia, autism, ADHD, and anxiety as well as academic and artistic giftedness have taught me so much about the many paths we as individuals take to learning  about and experiencing our world. I'm excited to be working as an assistant teacher in the preschool classes at Londonderry, where creative, interactive, learning is encouraged and each child is seen as an individual.
Cindi Hardwicke
Art Teacher
http://intheshadeofthesycamoretree.com/
As a single mom, I took Art classes at Harrisburg Area Community College while my son attended Kindergarten at Londonderry.  I left HACC to attend Moore College of Art in Philadelphia, bringing my son with me to attend public school. Somehow, I was lucky to find a Magnet Arts Public School for him that had a similar philosophy to Londonderry. While studying Art at Moore, I was exposed to many new forms of art and the countries, cultures, and history that led to each art form, as well as, the art culture, creativity and energy of the city of Philadelphia.
I had never excelled at History in high school. In my eyes, the major focus was War and memorizing dates of historical events with little connection to how each event contributed to my life today. There was usually a dry lecture with very few visuals, except for an occasional film focused on some battle. Science was interesting to me but still hard to relate to, as most of it was memorization with little hands-on experimentation. I needed to move around, to touch what I was studying- I needed to be doing something with my hands.
Art School changed that for me. I studied the History of Art, the History of Civilization, and the History of Fashion – All with visual representations that helped me to connect to the past, to my present and to think ahead to the future.  I discovered how many artists recorded history visually with 'codes' that I could understand. I learned how the act of creating is intrinsic in humans as they develop civilizations and that often you can identify the civilization by looking at the pottery, tools, textiles, jewelry and decorative patterns on these creations. I also began to realize the relationship between a geographic location, it's available resources, it flora and fauna, it's animals and what each civilization chooses to create.
All of my discoveries have dovetailed perfectly with my current avocation of teaching Art to kindergarten through eighth graders at Londonderry. I love to be able to share these cultural perspectives, science, art history, and techniques with children.
I have been an artist most of my life, and I love to experiment with new materials and techniques. I am also a 'working artist' who creates and displays my artwork in galleries, in addition to, learning about new artists and techniques. Being a 'working artist' helps me to maintain an awareness of the process of learning new art forms while teaching children new skills.
I have been teaching ART at Londonderry since 1989! I love teaching here. Londonderry's philosophy is very supportive to creative thinking, which has helped me to grow as a teacher and an artist. Londonderry celebrates the 'whole' person (children and adults) while maintaining a family-like atmosphere. I feel that I'm part of a nurturing family.  In Art class, my goal is to develop the divergent thinking skills of children, which enables them to look at the world from many points of view.  It also helps them to discover that there is often more than one solution to a problem.  Creative activities assist in the development of these important skills.  Creative activities also enable children to explore, make discoveries, manipulate, and control materials in their environment.  They learn the "how to" of drawing and creating other forms of art by looking at nature, photographs, and the objects and people around us.  While we are looking, we are making careful observations of shape, size, color, texture, and lines in the things that we see.  They learn about other people who make art today (illustrators of books, fine artists, sculptors, photographers, etc.) and about artists who made art in the past.  By looking at art from different times and cultures they can learn about the history, surroundings, clothing, and ways of life of others.  I feel that Art is also a tool for students to gain an insight into personal aesthetics, and self-expression.  Art gives children a 'voice'  to communicate ideas and the expression of feelings and fears.
I am honored to be able to share my love of art and to help give children a 'voice' while working with the many creative teachers and staff that are part of my Londonderry family.
Kathy Boyle
Computer Teacher
I always knew I wanted to teach elementary school.  I majored in Philosophy of Education and obtained my teaching certificate at The College of Wooster in 1972.  I loved logic and while at Wooster I was a TA for the Logic course in the Philosophy Department.  When I first discovered the computer language Logo in 1982, I was amazed at what it allowed children of a very young age to do.  I would never have thought I could introduce and use variables to a second grader!  I loved the way it tapped into both the analytical and creative sides and the way it allowed me a window into how children think.  In 1983, I took a few summer graduate level courses at Rutger's University and became convinced to become a teacher of the Logo Computer Language.
As a family, we found Londonderry for our son, in 1989.  I knew I had found, not only a school for my son, but a home for me.  I started volunteering immediately, working with groups of children from Kindergarten and up on creating Logo projects.  Within months, I was offered the opportunity of creating a computer curriculum for Londonderry and teaching computer to K-6th graders.
I have also served on Londonderry's Long Range Planning Committee and was a co-chair for many years.  I served as faculty representative on Londonderry's Board of Trustees.  Since 1989, my husband, Robert and I have been in charge of Gingerbread Houses at Londonderry's Winter Festival.  I also help with both Londonderry's Science and History Fair.
Roxanne Dixon
Music Teacher
I am a Wisconsin native who came to Pennsylvania in 2002 via Ohio and Iowa.  I have taught music in three states.  I am excited by Londonderry's energy and whole-child focus which beautifully resonates with my own personal philosophy.  
I am passionate about helping children grow through active, joyful, creative, collaborative experiences in the classroom.  Early in my career as an educator, my interdisciplinary background led me to an approach to teaching music and creative movement called Orff Schulwerk.  Informed by this approach, I guide students to sing, move, play instruments, improvise, compose, and bring stories and poems alive through music, dance, drama, and puppetry.   
I hold a Master of Music Education from the University of St. Thomas (MN) and bachelors' degrees in music and interdisciplinary studies from Miami University (OH). 
In addition to teaching at Londonderry, I teach music education and interdisciplinary courses at Messiah University, present workshops for educators, and serve on the editorial board of a professional journal called
The Orff Echo
. 
In my free time, I love to garden, create art quilts, bicycle, and spend time with my husband and two teenage children.